SO MANY QUESTIONS
Prowl reporter gives examples of common questions asked about college.
Hang on for a minute...we're trying to find some more stories you might like.
More stories from Courtney Childers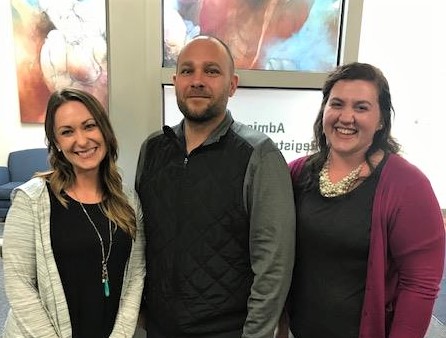 Spring is in the air, and for most Powell High School students, it is a crazy time of year.
Whether you're a freshman stressing over another round of exams and assessments or a senior tasked with preparing for your last prom and finalizing your college choice, everyone has something to do. And for most students, it is prime time to do one thing counselors are constantly encouraging students to do: college tours.
Once on a tour or preparing to make a decision about which college to attend, what questions should you ask?
"I think any question is valid," Northwest College's Administration Manager Mr. West Hernandez said. "If there is something you want to know and it's important enough for you to verbalize, who am I to say it's invalid?"
Still are there specific questions you should be asking? And what traps should you avoid when looking into college?
"What are they looking for?" Administration Representative for Northwest College Miss Kennedy Corr said. "Do they want more students or more one on one time with their professors? Majors; do we have the certain activities they are looking for?"
Added Mr. Hernandez: "What (financial) resources are available? It's good to look at the financial side."
He also mentioned a trap students often fall into that can also hurt them financially: name recognition.
"They often think name recognition is important," Hernandez said. "When it comes to getting a job, it's the degree, not the name."
"Go on college tours," Miss Corr added. "It's the best way to get a feel for the school your considering."