ADOPTED … AND LOVING IT
Senior parents create Facebook page; community adopting Class of 2020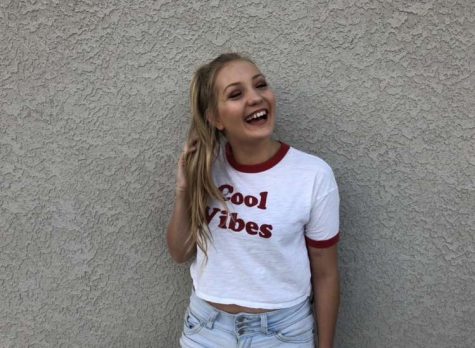 More stories from Whitney Jones
For high school seniors, COVID-19 has ruined practically everything. There's no prom, no last day of school and no final moments with the friends with whom they've grown up.
Despite all this, there is one thing all of the seniors can count on: Adopt-a-2020 Powell Senior. 
Heather Clarkson, mother of senior McKenzie Clarkson, and Rachel Buchanan, mother of senior Skylar Cooley, created this Facebook page with the idea of having community members adopt a soon-to-be-graduating senior. It's happening across the country as well.
"[The seniors] have endured a lot over the course of the year and, despite these obstacles, they've grown stronger, both individually and as a class, and have never stopped moving forward," Ms. Buchanan said. "This is just one small act of kindness we can take part in because they deserve all the love and recognition there is to be given." 
This Facebook page allows parents, family and community members to "adopt" a senior of their choosing. By doing so, the new "parents" are simply expected to spoil their newly adopted senior  with gifts, a letter, gift cards or even candy. 
"I really just feel supported through this difficult time," senior Grant Dillivan said. "And not just by my adopted parents, but by all the families who are participating"
The Adopt-a-2020 Powell Senior Facebook page started quite small. It has now grown to over 850 members in the group and 131 adopted seniors so far. 
"It has been a really good experience for me especially," senior Taeli Hessenthaler said. "It was definitely a very good way to honor the seniors." 
The Facebook page is flooded with pictures of seniors and all of the gifts they have received. 
"I think it just lets us seniors know that we're not alone through this rough time," Dillivan said.