INTO THE UNKNOWN
EMS personnel make the world go 'round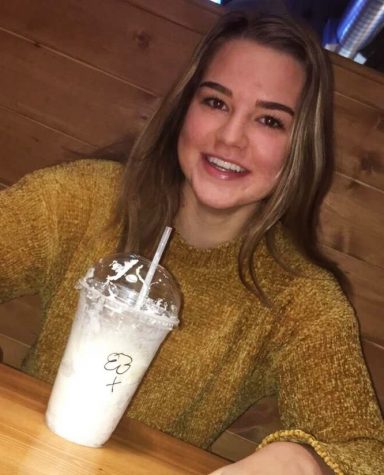 More stories from Tegan Lovelady
Lying horizontally on the concrete floor, neck locked in place by a cervical collar and all I could do was listen to people rattling off my vital signs in medical terms I had never heard.
It was a usual day. I woke up, got ready and reported to Powell Valley Healthcare for my regular shift. Little did I know that at the end of my work day, I would be getting touched and examined by a handful of EMS personnel and students.
No, I wasn't injured or broken, I was completely healthy. It just so happens I was in the right place at the right time. 
I had the rare opportunity to be a "practice patient" for a couple of EMT students. This was a new and eye-opening experience for me. As I lay on the cold ground, they went through their usual procedures without skipping a beat. 
In the moment, I was anxious and awestruck all at once. With my neck stabilized, and my body strapped to a backboard, all I could do was stare at the ceiling and think about how this kind of work takes a hero and a half. 
Few people have the opportunity to see EMS personnel in action, especially when they're uninjured and in the right head space. Although this experience was quite out of the ordinary for me, it became apparent it was just another day at the office for them. 
After my recent experience, I came to the realization that EMS staff don't get half the credit they deserve. In most cases, they are the first to tend to the injured. It's their job to stabilize individuals so they can get additional care from in-house medical professionals.
They also have many responsibilities beyond the ambulance and assist medical/surgical staff with transporting patients and administering shots.
These brave men and women not only run straight into the unknown and never look back, they also work as a well-oiled machine in uncontrolled environments and high stress situations. 
The director of Emergency Medical Services at Powell Valley Healthcare, Scott Bagnell, was one of the EMS personnel in the room while I had my first encounter with a backboard and a C-collar. 
"You never know what's going to come across that pager," Bagnell said. "It's amazing to be able to help someone who is experiencing what could quite possibly be the darkest moment of their life. I also enjoy the rush of adrenaline, the constant learning curve of the job and being able to improve myself as a person."
Bagnell has worked at PVHC for 20 years. He started his journey in the medical field as an EMT in 2000. In 2012, he became a registered nurse. Bagnell is not only a vital part of the ambulance crew, he's a flight nurse as well. 
There are many experienced EMS personnel, like Bagnell, whoI've had the privilege to work alongside for the past several months. One of them is Terry Kiser, a paramedic who's been on Powell's EMS crew for 20 years. 
"I love all the unknown aspects of my job," Kiser said. "I keep coming back for more because there's a new challenge that arises everyday and the process of diagnosing someone is unlike any other."
If you ever get the opportunity to sit down and have a conversation with an EMS staff member, take it. One conversation with someone like Bagnell or Kiser can be life changing. Trust me. 
Thank an EMS staff member every chance you get. They may just make up one single department in every hospital, but they sure make the world a better place.