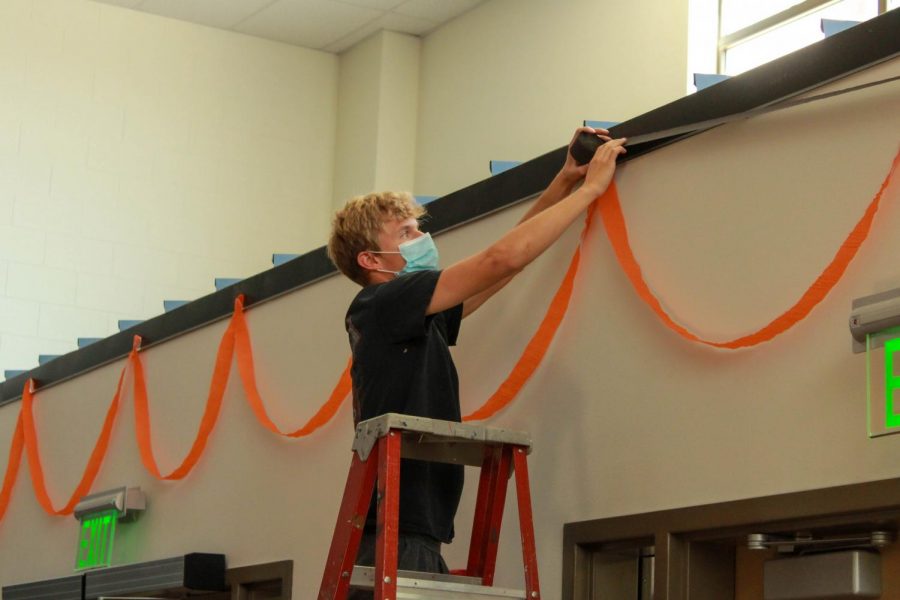 Abby Landwehr
The Powell High School staple of winter formal has been struck down once again, like the unfortunate memory of the 2020 prom last spring.
The November event, traditionally the last Saturday before Thanksgiving, has been postponed until an indefinite date. And compared with many of the Homecoming events that didn't happen, including the Homecoming dance, is a spark of hope to PHS students.
Along with school guidelines set in place this year, school-sponsored activities will see similar orders to keep face coverings on and socially distance if possible. 
"Things will definitely be different this year," junior class secretary Emerson Wormald said. "We will have to be wearing masks [during school dances.]"
The junior class student council has delayed the PHS winter formal with cases on the rise in Park County. Principal Mr. Tim Wormald ultimately makes the final decision on large student council and class planned events like these. 
"At this point administration has to follow the health guidelines," junior class vice president Keaton Rowton said. "And the school officials want to keep everyone safe and following the rules."
Regardless of further setbacks for school activities, both Emerson Wormald and Rowton are hopeful that PHS students will get their dances, but just not yet.
"We are wanting to have prom and winter formal but it will have to look different, for sure," Wormald said. "Winter formal will probably be in January or February of 2021 and prom will have to be later, too."
But with all of these optimistic plans, nothing is set in place. PHS may not see any of these events, just as Homecoming was cut short from its usual activities such as homecoming olympics, a parade on the day of the football game, and an all-school dance later that night. None of these occurred this year due to COVID-19.