IN THE SWING OF THINGS
The freshman swing dance unit uncertain this year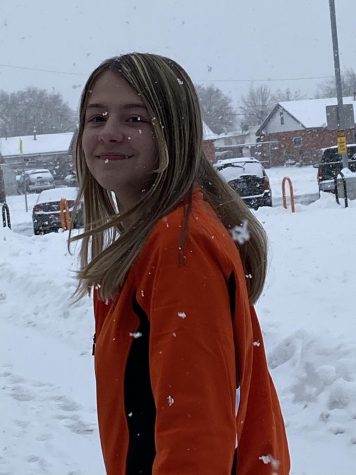 More stories from Taryn Feller
Arguably one of the greatest highlights of being a freshman at Powell High School is the swing dancing unit during gym class. However, this year's freshman class might not get to experience partner dancing. 
P.E. students might be able to experience the swing dancing unit if PHS is allowed to put on a dance. P.E. teacher Mrs. Charli Fluty will still try to give her students some form of dancing if she is unable to do swing dancing. 
"I have considered and probably will do some different dance stuff throughout the year," Mrs. Fluty said. "Swing dancing is more or less what the students use when they go to dances, and so I'll probably try to reserve that for when students get to have a dance."
For some, missing the swing dancing unit is a bummer. Many freshmen were looking forward to the high school dances and experiencing dancing for their gym class.
"I think the unit would be cool. like last year when we did swing dancing it was fun," PHS freshman Kenlie Blajszczak said."I wouldn't be crazy upset about it but I still hope we have it."
However, others aren't bothered by the uncertainty of swing dancing.
"Honestly, I wouldn't feel that bad [if swing dancing couldn't happen] I'm not the biggest fan of dancing," freshman Gabriel Rose said. "It wouldn't make that much of a  difference." 
The delay or cancellation could be good or bad to some students, but they can still look on the bright side of it ending. 
"Since we were able to do swing dancing in eighth grade, I feel that it would also be okay if we don't have it this year," freshman Aramonie Brinkerhoff said. "It might be a benefit and leave some room for more fitness opportunities."
For now it's just best to wait and see what happens with COVID-19 and if the school will be able to host dances so swing dancing is relevant and helpful.
"I love it and this is usually around the time I start; I wish I could, but I think it's more valuable to wait and be able to do it more completely and at a time it's more applicable," Mrs. Fluty said. "Doing dance right now you have nowhere to apply it. I really think it's better to wait and see what happens."