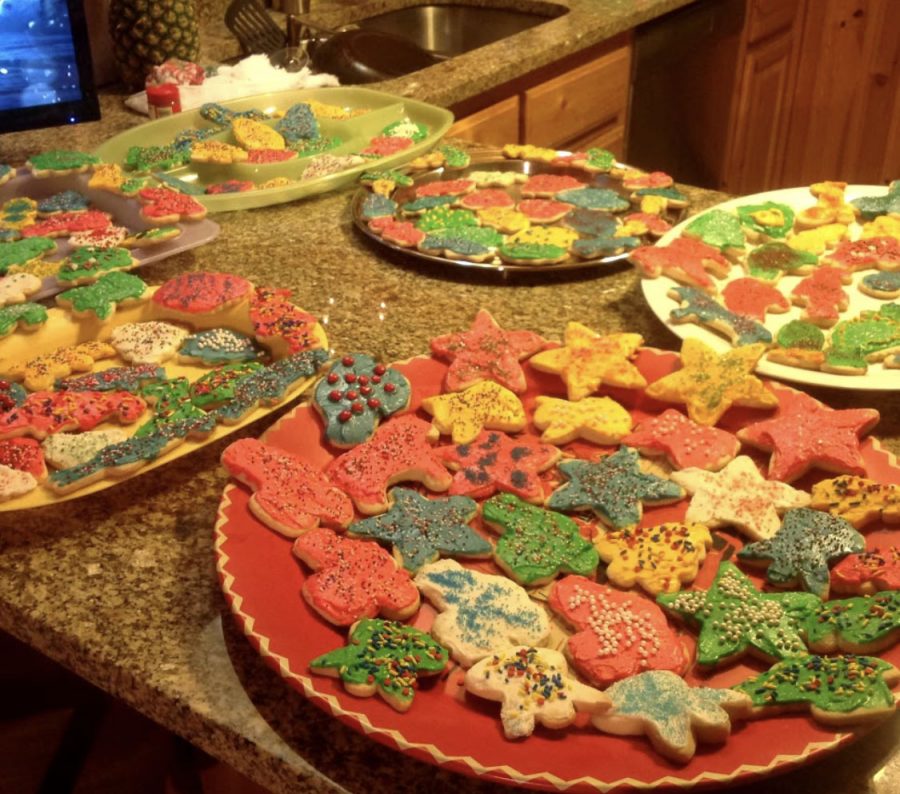 As any of the numerous dedicated holiday radio stations that pop up during the winter months will tell you, Christmas is the most wonderful time of the year. For many, it's a season of giving (though others may see it more as a season of receiving). It's a time to set aside academic and occupational responsibilities and appreciate the people in one's life.
That, however, is rather a vague outline for "Christmas cheer," and so it follows that many pine-studded, tinsel-laden branches would spring from such a broad evergreen tree trunk. Every family has sacred holiday traditions, rites that must be adhered to during Santa Season, and the students of Powell High School are no exception.
First and foremost, it seems Christmas is a time for good food — and lots of it.
"On Christmas Eve we have dinner around two," PHS senior Olivia Lobinger said. "It's basically like a second Thanksgiving, with ham, turkey and other sides."
Added PHS senior Elsie Spomer: "Every year on Christmas Eve, [we] go to my grandma's house for dinner at four. She has always served the same food for as long as I can remember. She serves chili and oyster stew. We each have one bowl of each kind. She serves oyster crackers with both soups. She also always serves green olives, black olives, and baby pickles. Without fail. It's also tradition to try to put an olive on every finger without it splitting."
Spomer isn't the only one with a unique Christmas tradition like her family's olive-fingers game though.
"Before Christmas," Lobinger said, "my sister and I get all the boxes that [gifts were delivered in] and make cardboard beds that we sleep in on Christmas."
Above all else, Christmas is a time for family for the students of PHS.
"We bring in a tree at the beginning of the month and decorate our tree and house," PHS senior Kaelin Crichton said. "Then we go to my grandparents' and decorate their tree and house. . . [On] Christmas Day we get up early and unwrap our gifts from each other in my family of four, and then we go to Grandma and Papa's house again to do a gift exchange with my uncle and his family."
"We can't this year because of covid," PHS junior Emma Bucher said, "[but usually] my family meets at my cousin's house to open gifts and stuff. Christmas is one of the special occasions that my mom makes handmade cinnamon rolls."
Travel is limited this year for reasons related to a horse that is dead and needs no more beating, but that doesn't mean this holiday season can't still be about those you love. This Christmas, the best gift you can give your family isn't presents, but presence.