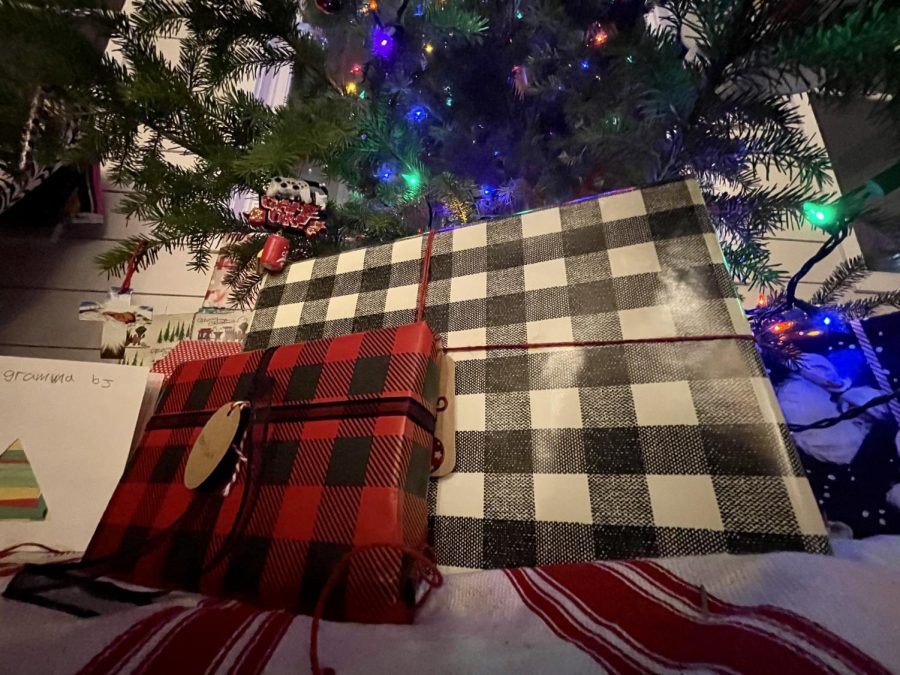 Ben Whitlock
As 2020 comes to a close, there is one thing everyone can agree on:this year has been a dumpster fire. However, with the holiday season officially here, it is time to think of what gifts to give your favorite people, especially if you've waited too long and you're hitting the after-Christmas sales.
Gifts such as the new phone, the new style of clothes or the newest tech accessories top lists annually. However, with the year that has been 2020, will a whole new type of gift grace the number one spot?
"The gifts I think will be popular this year [are] toilet paper, Germex [and] masks," PHS junior Jayden Asher said. "[Just kidding] I would think outdoor equipment, cooking equipment, clothing, home decor and gift cards [will be popular]."
Similarly, junior Taylor Paul added: "I think electronics and blankets [will be popular]. I am giving gift cards, blankets, clothes and candles."
With local businesses around the country struggling to stay afloat, this holiday season is a great opportunity to shop local. As you decide what gifts to buy this year, maybe check out your local stores before you head online.
However, if your only option is to shop online, here are some ideas:
Subscription to a streaming service
As streaming services continue to gain popularity, many offer a variety of ways to give a subscription. For example, Spotify offers gift cards in a range of prices and Disney+ offers a simple way to give a year of its service. 
Candles
Candles are a relatively cheap, but nonetheless thoughtful, gift. With a plethora of brands and scents available, you can choose a candle to gift that reminds you of your favorite person. A woodsy, earthy smell for your cottagecore friend? Check. A naturally scented beeswax candle for your environmentally conscious friend? Also check.
Coffee card
Everyone loves coffee. It's just a fact. So what better gift to give than coffee? Virtually every coffee shop offers gift cards; it's a simple gift for your addicted friend.
Plants
Plants have become a mainstay of 2020. Nothing provides a better sense of accomplishment than successfully raising a succulent or a potted fern. From a pineapple to a succulent, any type of plant can be delivered right to your (or anyone's) door.
Books
Who doesn't love to settle down with a good book by the fire on a cold winter day? Books don't have to be for your nerdy friend, though. A cookbook for the chef or a murder mystery for the future detective, there is a book for everybody.