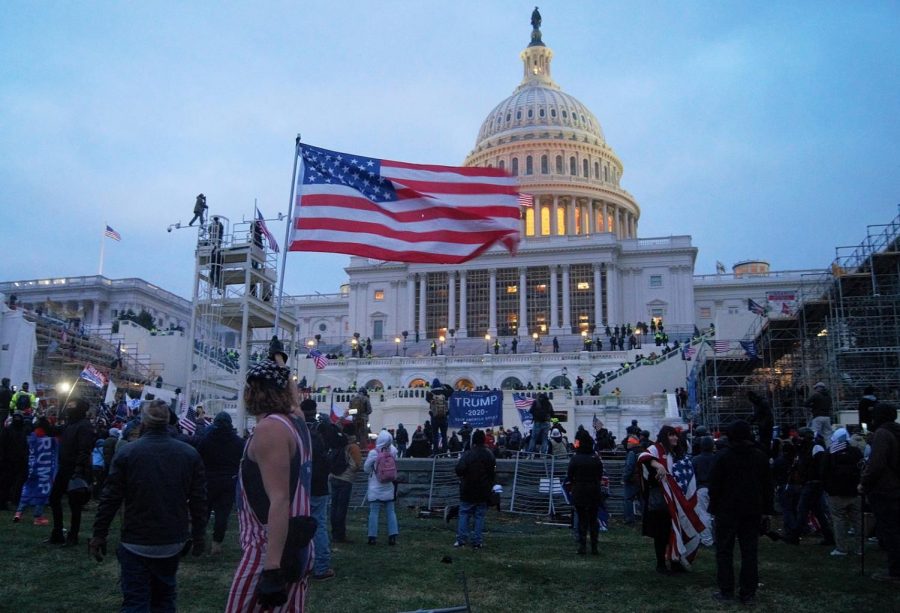 By Tyler Merbler - https://www.flickr.com/photos/[email protected]/50812356151/, CC BY 2.0, https://commons.wikimedia.org/w/index.php?curid=98641393
2021 is off to quite a start.
On Jan. 6, while Congress met to officially tally electoral votes, President Donald Trump's supporters took to the lawn of the U.S. Capitol to protest. Instead of stopping at the metal barricades, the crowd pushed through and began to storm the Capitol building. Members of Congress evacuated the building and took cover, and several officials, including Vice President Mike Pence, had to be evacuated.
This halted the process the electoral confirmation of President-elect Joe Biden, who is scheduled to be inaugurated as the 46th president of the United States on Jan. 20
As of Thursday, Jan. 8, five people had died as a result of the mob's actions.
The following quotes were garnered by Prowl staff members, who took to Powell High School's halls to find out students' reactions to these events: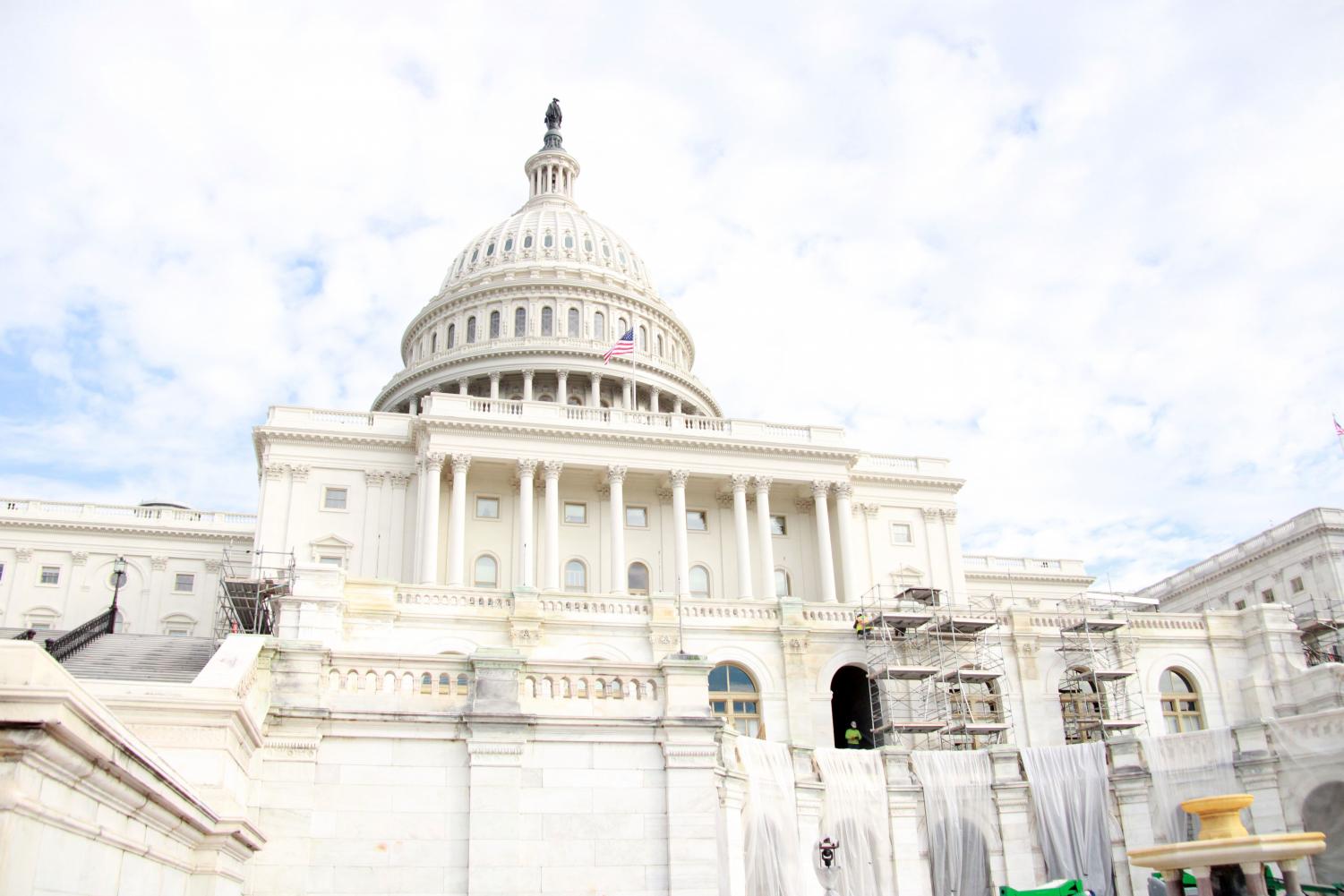 "I'm surprised they actually stormed it because a few months ago the people who are protesting now were angry about the BLM protests and the riots that happened with them," PHS sophomore Hannah Hinks said. "I'm shocked that the police let the protesters get that close before they did anything."
"These people weren't very smart in their choices," PHS junior Gage Dunsey said. "Instead of helping Trump they hurt it more."
"I feel sad that because of people's different points of view and personal opinions, the United States is becoming divided," PHS sophomore Allison Morrison said. "We will not be successful as a country if we can't not get along. January 6th will always be remembered in our history."
"I think it's kind of stupid that they were so quick to end it unlike the BLM protests,"  PHS sophomore Madi Black said. "In the live streams you could see it wasn't very peaceful."
"Maybe people will start paying attention to the fraud in our country," PHS senior Jozi Simpson said. "And then somehow this is Trump's fault… but nobody put Biden's name down when his supports burned down parts of our country."
"Report[er]s and journalists have turned into propagandists," PHS freshman Elle Wilson said. "So we can't trust the news for actual reports on current events going on."
"I think they are deplorable and they should all be ashamed of themselves," PHS sophomore Peyton Hamilton said. "It's not okay when it's for equal rights for blacks and people of the LGBTQ, but it's okay when Trump loses." 
"I understand why they're mad and why they're angry, but I don't think they should be doing that," sophomore Sydney Hull said. "They should not be aggressive. [They should] keep peace."