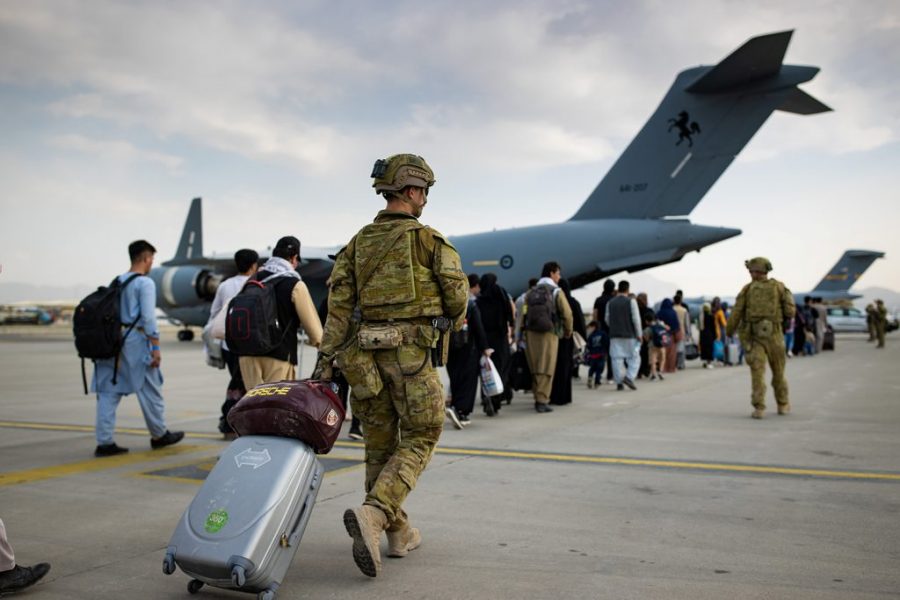 John Moore
The game we currently are playing in the United States is something we became familiar with the moment we could differentiate between good and bad. This is the "blame game." 
Like many of my peers, over the last month I too, have been captivated by the news coming out of Afghanistan. From viewing videos of Afghan and American citizens attempting to enter the Hamid Karzai International Airport and seeing countless social media posts on the deaths of innocent lives, it is hard to not have some form of an opinion on that matter. 
In order to fully understand this complex topic, it is crucial to evaluate how the United States was involved with Afghanistan in the first place. 
"The Bush administration initially uses the Authorization for Use of Military Force (AUMF) to go after al-Qaeda and its Taliban sponsors in Afghanistan," the Council of Foreign Nations said. "But later expands its scope to include any forces 'associated' with al-Qaeda around the world." 
After spending years in Afghanistan, the United States sought out a different direction: ending the twenty year conflict. Under the Trump administration, the U.S. started the withdrawal process.
"They will reduce the number of U.S. forces in Afghanistan to eight thousand six hundred (8,600)," the 2021 Agreement for Bringing Peace to Afghanistan said. "And proportionally bring  reduction in the number of its allies and Coalition forces."  
In the change of office with the results of the 2020 election, the Biden administration had all troops removed from Afghanistan on August 31, 2021, around four months past the designated date; this was not without deadly consequences. 
"The aggregate of this miscalculation, and many others, resulted in the deaths of US service members, the creation of effective Taliban checkpoints, an inability to retrieve US persons throughout Kabul and the rest of Afghanistan," Guest Columnist Mir Sadat of the Atlantic Council said. "[And] a humanitarian disaster at the gates of Hamid Karzai International Airport in Kabul." 
In efforts to safely remove ourselves from a long-fought war, the United States of America left behind a tarnished reputation and returned home to an outraged and conflicted nation. The very game we played as children is in effect and many are left questioning what to expect in the coming months. 
"The United States' longest war may be drawing to an end," reporter for TIME Alana Abramson said. "But the bloodshed is far from over."