SOUP OF THE MONTH
Prepare for warmer weather with a cool soup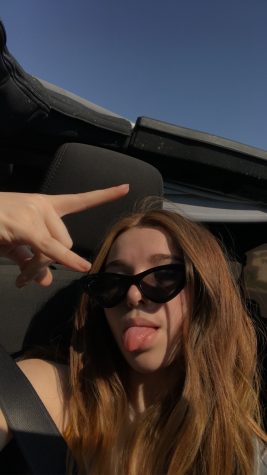 More stories from Kora Terry
Summer is fast approaching, but soup never goes out of season. Instead of warming up with a bowl of soup, it's time to cool down. There's no better way to cool off than with a bowl of Watermelon Gazpacho. 
A good balance of sweet and savory takes place in one bowl; this cool watermelon soup recipe by blogger Ali Martin from Gimmesomeoven, is the perfect way to waltz into summer weather. 
The soup has a blend of the sweet watermelon hints, while sharing the spotlight with tomato, cucumber, bell pepper and lots of seasonings. This dish is perfect as an entree or side dish, it can be served alongside salad, bread, or almost any time of protein like chicken, shrimp, pork, or steak. 
This authentic Spanish dish can be altered and changed to anyone's liking. This specific recipe gives guidance on whether you add more fruit, veggies, herbs, how to make it spicy, or gluten free. The flexible meal will be perfect for everyone. 
The taste will leave you excited to try even more fruitful recipes all spring and summer long.
1.5 pounds cubed fresh watermelon

3 large roma tomatoes, halved and cored*

1 small (1/2 pound) cucumber, peeled and seeded

1  medium red bell pepper, cored

1/2 small red onion, peeled

2 small garlic cloves, peeled

1/3 cup packed fresh mint leaves

3 tablespoons olive oil

3 tablespoons sherry vinegar

1 teaspoon fine sea salt

1/2  teaspoon freshly-cracked black pepper

1/4 teaspoon  ground cumin

1 thick slice of white bread, soaked**, crusts removed

optional garnishes:

homemade croutons

, chopped fresh mint, a drizzle of olive oil, and/or any leftover chopped gazpacho ingredients
Instructions: Combine all ingredients together in a blender or food processor.  Puree for 1 minute, or until the soup reaches your desired consistency.  Taste and season with extra salt, pepper and/or cumin if needed. Refrigerate in a sealed container for 4 hours, or until completely chilled. Serve cold, topped with your desired garnishes.
Leave a Comment