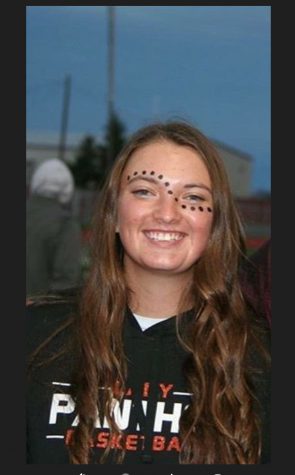 She's a superhero loving, '80s rocking, Broadway singing trivia queen with a knack for retaining useless facts. Although she often is bumping into walls and tables, this girl can really hit it hard when it comes to tennis.
"If Ashley was ever on Jeopardy they would have to create a new category called useless facts only Ashley would know," said sophomore Abby Landwehr.
She can quote everything from Indiana Jones to any of the Avengers movies. If you are ever on a Jeopardy, you know who to call.
"Her life is a current event," says Cap.
Ashley Dunkerley, Prowl Reporter
May 15, 2019
May 02, 2019

HAVING A BALL MAKING A RACQUET

(Story)

Apr 03, 2019

WHAT SHOULD YOU DO IF YOU GET PULLED OVER?

(Story)

Mar 01, 2019

DANGERS OF DISTRACTED DRIVING

(Story/Media)

Jan 15, 2019

TRENDIEST of TRENDS: Kids sporting perms, socks and Chacos

(Media)

Dec 05, 2018

WHAT TO DO ON A FRIDAY?

(Story)

Nov 16, 2018

THE GREAT HOLIDAY DEBATE

(Story)

Nov 09, 2018

PHS seniors exercise their right to vote in Nov. 6 election

(Story/Media)

Oct 24, 2018