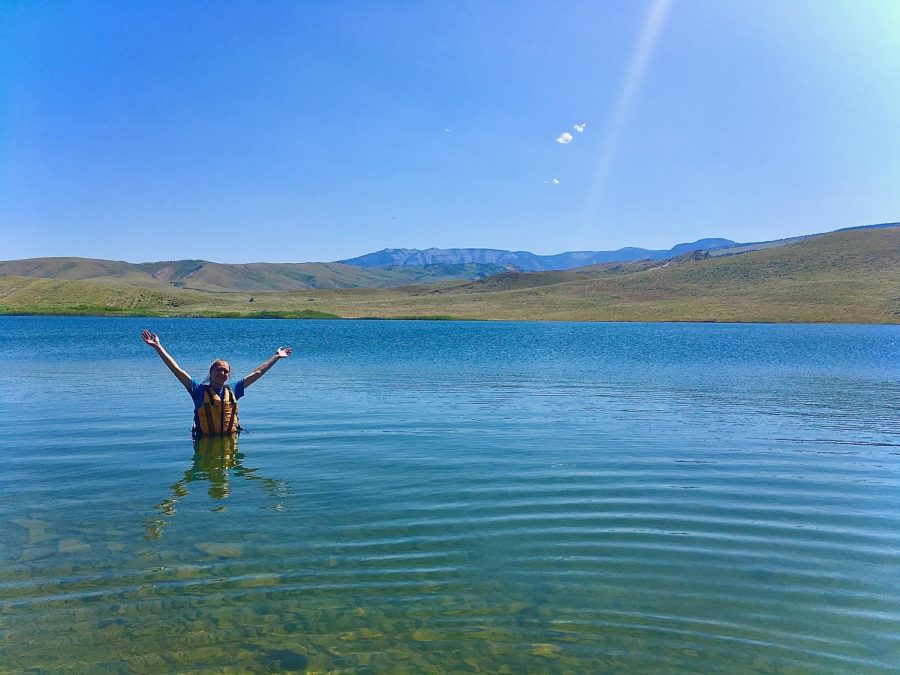 Addy is the loudest human being on the face of the planet, whether you like it or not. She has great taste in music and can be seen either singing or dancing at all hours of the day. The worst day of her life was when she lost her voice for three days straight. ("For me, it was literally the BEST three days of my life," Adviser Cap says.) It didn't stop her from dancing though.
Her proudest accomplishment is consuming 20 chicken nuggets within an hour. Addy also prides herself over her sense of humor.
"You could hear her laugh at her own joke, even if you were deaf," Editor Rachel says.
Thanks to Adviser Cap's and Rachel's constant constructive criticism, she has learned that there is a time to be silent and a time to shut-up.
Addy Moretti, Prowl Reporter
May 18, 2020

GOOD FAITH EFFORT?

(Story)

May 04, 2020

SOCIAL MEDIA, MEMES and COVID-19

(Story)

Apr 15, 2020

EXTROVERTS vs.SELF-QUARANTINE

(Story)

Mar 02, 2020

ONE STATE – ONE COMMUNITY

(Story)

Feb 20, 2020

CRAPPY CARS: THE BEST OF THE WORST

(Story/Media)

Feb 04, 2020

'AN ART, NOT A SCIENCE'

(Story)

Jan 06, 2020

OUT WITH THE OLD, IN WITH THE NEW…

(Story)

Dec 10, 2019

HOME OF THE BRAVE

(Story)

Dec 09, 2019

EMPTY BOWLS

(Story/Media)

Nov 11, 2019

"FOR NEVER WAS A STORY OF MORE WOE…"

(Story)

Oct 31, 2019
Oct 29, 2019

BEATING THE BUG

(Story/Media)

Sep 11, 2019

STARTING THE SEASON OFF RIGHT

(Story)