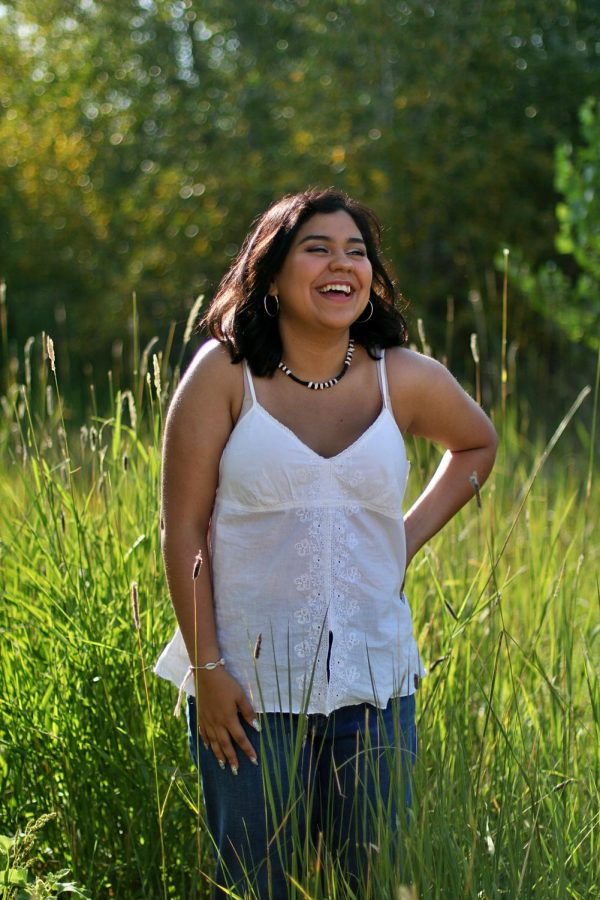 Upon first meeting Kailey "Hot Rod" Jurado, you would never know that she's the loud one in her friend group. Jurado spends most of her time at home, whether it's sleeping, procrastinating or doing makeup. She also enjoys changing her whole style every month.
Jurado is always seen with a smile and tries to make everyone else smile. She sometimes makes sassy remarks, but only if they're called for.
Jurado plans to move out of Wyoming and become a certified makeup artist. Her long-term goals include moving to Oregon and either being a kindergarten or high school English teacher.
"If she ever invites you over to watch Spanish-language horror movies with English subtitles, pleasantly decline and lie about why you don't want to; you'll be glad you did," Adviser Cap says. "Unless, of course, you
want
to be scared half to death."
Kailey Jurado, Prowl Reporter
Jan 07, 2020

VESPERS: NOT YOUR AVERAGE CHRISTMAS CAROL

(Story)

Nov 04, 2019

TIK TOK TAKEOVER

(Story/Media)

Oct 29, 2019

P-H-S IS THE BEST

(Story)

Dec 12, 2018

VESPERS: It's about community coming together

(Story)

Dec 04, 2018

Panther Speech and Debate team attends first tournament

(Story/Media)

Nov 06, 2018

Formal makeup

(Story/Media)

Oct 16, 2018

Panthers struggle to tame Broncs in rivalry game

(Story)

Oct 08, 2018

PHS student makes mental health her business

(Story)