The inner workings of Skills USA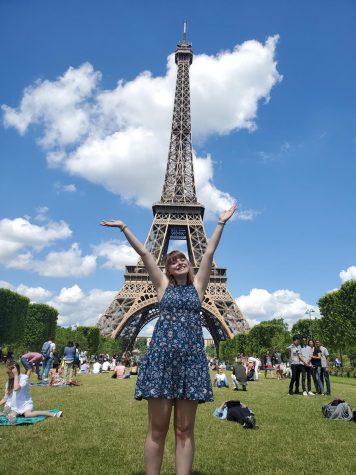 More stories from Natalie Dillivan
Skills USA. One of the very successful programs for students at Powell High School, but one which often hides under a blanket of mystery. Who really knows the inner workings of the activities that go on in Skills USA?
This week (Feb. 5-9) is Skills USA  Advocacy Week, which will kickstart the month of February, which is CTSO Month. CTSO stands for Career Technical Student Organizations, and at PHS Skills USA, Robotics, and FFA are CTSOs.
Advocacy Week is dedicated to the promotion of Skills USA and the other CTSOs at PHS.
"The idea is really to promote career and technical education," adviser Mrs. Denise Laursen said. "There are tons and tons and tons of jobs out there that are not filled because people do not have technical skills."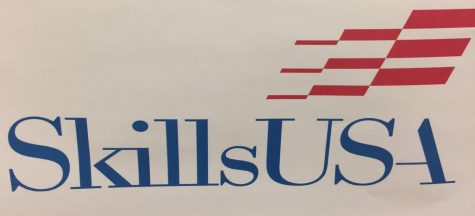 Skills USA and FFA raise most of their own money as well.
"We have to earn $4,000 just for us to go to conference," Mrs. Laursen said. "For each student that goes to nationals is around $3,000."
As a result of not having much funding from the school, Skills USA depends a lot on the community to help give to their program. In return, they promote a lot of community giving.
"We promote a lot of that," Mrs.  Laursen said. "We usually are very involved in homecoming, and this year we participated in Loaves and Fishes and Toys for Tots."
"The reason why Skills USA and FFA both are really big into that is because when employers look on resumes they want to see how involved you're going to get into the community. So if you have that you were involved in a CTSO or Student Organization that gave back to the community and you did that then that's going to go in and say 'oh this person not only are they going to be a good employee because they have the technical skills and they've developed good work ethic but they care about they're community. That's important. That's really really important."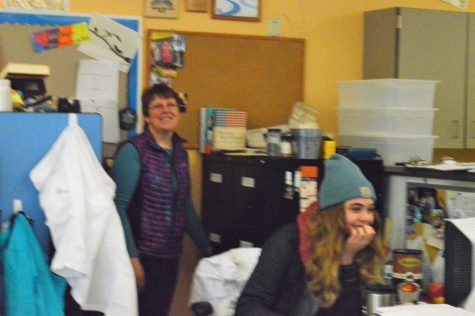 The Skills USA team will travel to their state competition at the end of April.
"I'll have students compete in culinary arts, baking, job demonstration, there are a couple of welding competitions we're hoping to get some kids in, we usually have some in child development, and some in the areticulat drafting", Mrs. Laursen said.  "They can letter, just like you could with other clubs. But the biggest thing for us is to promote quality work ethic skills, and provide kids and employers the opportunity to have skilled labor."
In honor of Advocacy Week, the Skills team drafted a list of dress-up days for the students to participate in. Tuesday is Career Day, Wednesday is Loaves and Fishes Day, (this is paired with National Honor Society and listen to the announcements for more details), Thursday is Tie-dye Day and Friday wraps up with Orange and Black Day.
If you're interested in being a part of Skills USA, whether you help them with volunteer work or decide to compete, just talk to Mrs. Laursen or Mr. Mike Ursuy.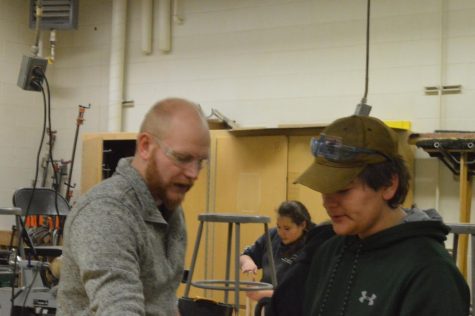 View Comments (1)