PHS student makes mental health her business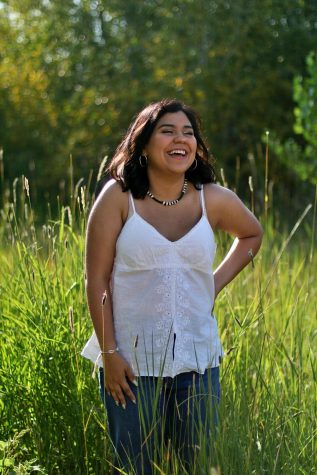 More stories from Kailey Jurado
A negative stigma continues to surround mental health issues. It's often pushed aside and not taken seriously. Many people ignore it and don't give themselves the help or attention they need.
When you are faced with a situation such as someone looking to you for help, it is always best to just listen. If you're scared for their or others' safety, that is the time to reach out for them. Sometimes people can't deal with doing it themselves and in that case it's okay to do it for them.
A campaign I have started is called There Is Hope There Is Help. Use the hashtag #thereishopethereishelp on Instagram if you would like to share your story or read others. The main goal of the campaign is to stop the stigma around mental health. Most people don't reach out because they're scared of judgment or because others just simply won't understand them. As someone who has been dealing with illnesses such as depression and anxiety for the past two years, I know that talking about this stuff is difficult.
Many hashtags are used during mental health awareness week. Sometimes it will even help just reading the posts that are shared so you know you aren't alone.
If you feel that you or a friend is at risk of hurting themselves or others, please seek help. The hardest part is reaching out but it gets easier after that. Our school counselors are a great resource, as well as the rest of the PHS staff. If you aren't in school and have concerns, Safe2Tell Wyoming is an online source you can easily contact.
If there is a crisis, hotlines are available to help. With warmlines, people who have experience with different mental illnesses are accessible. These are some hotlines and warmlines you can call if you need to talk to someone.
Hotlines
Suicide prevention hotline: 1-800-273-8255 (Available 24 hours, 7 days a week)
Warmlines
1 (888) 448-9777 ( Monday-Friday, 5 p.m. -10 p.m.)
1 (800) 933-5397 (8 a.m.-5 p.m.)
859-253-0058 (Monday-Thursday at 11:30 .am.)