OSCAR PREDICTIONS: Hunt bats .500
Hang on for a minute...we're trying to find some more stories you might like.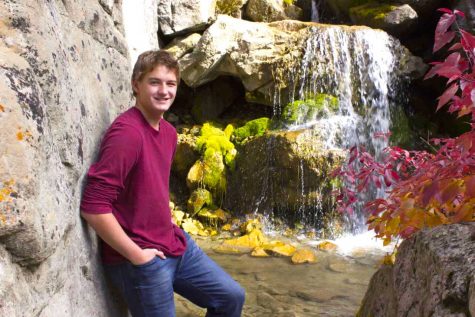 More stories from Aidan Hunt
Prowl reporter, accomplished actor explains why he chose as he did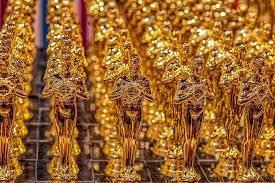 (EDITOR'S NOTE: Prowl reporter Aidan Hunt composed this prediction column on the eve of the annual Academy Awards ceremony, which was staged Sunday, Feb. 24. Half of his predictions were correct.)
For most people, the Oscars are just another award show that mean literally nothing. This becomes more evident every year as the show becomes more of a sham.
This year especially makes the Oscars seem worthless, considering they don't even have a host. Nonetheless, it always fun to see which pretentious movies might actually win an award.
Best Picture
The Academy is arguably one of the most self-obsessed groups in the world, but if it's trying to prove anything, it's how not racist they are. This might be one of the big reasons that Black Panther was nominated for Best Picture this year. However, that award will be a close race between three movies, A Star is Born, Vice and BlaKkKansman. I believe BlaKkKlansman will ultimately win the category. Not only is it a movie that deserves the win, but it also helps prove how the Academy is not racist.
Best Actor
Actors always pretend to be someone else. This year is different though, because the two actors who are competing for this award played actual people from history. This category will be a tough race between Rami Malek for his performance as Freddie Mercury and Christian Bale for playing Vice President Dick Cheney. While I personally would love Rami Malek to win, the Academy has a habit of picking favorites. This category will most likely be won by Christian Bale.
Best Actress
This category is harder to predict, considering how I don't think the majority of the nominated movies didn't come out at our theatre. All I know is that Lady Gaga has received a butt load of praise for her work in the third remake of A Star is Born. Her only big competitor in my eyes, is Yalitza Aparicio for her work in Roma (a foreign film that has received a lot of attention). However, I think it's a safe bet that the Academy will choose Gaga just for the sheer numbers pulled in the box office by A Star is Born.
Best Supporting Actor
This selection is a little more up in the air. All of these actors pulled there weight in their respected movies. While I personally would love for Adam Driver to win on his work on  BlacKkKlansman, the award will ultimately go to Mahershala Ali for the Green Book or Richard E. Grant for his work in Can You Ever Forgive Me. Both of these actors have gotten a lot of praise in Hollywood and on the internet. I think it will probably be a safe bet to say Ali will win.
Best Supporting Actress
Once again, I don't remember most of these movies coming to Powell. My guess is that actress Marina de Tavira will win because of her work for Roma. That movie is getting a lot of praise, and I have a feeling that the Oscars want to help it win some awards.
Best Animated Feature Film
While we all loved Incredibles 2, so there is no way it's winning over Spiderman: Into the Spider-Verse or the hipster dream Isle of Dogs. While the Hollywood does love director Wes Anderson, who directed Isle of Dogs along with many other award winning movies, Spiderman: Into the Spider-verse was just too good to look over. The animation was something that has not been seen before and if the Academy passes it over, then they're truly crazy.
Best Directing
This is going to Spike Lee for BlacKkKlansman. This is Lee's first nomination in this category and the Academy loves a good "I'm sorry" Oscar to actors. He will get it for the same reason Leonardo DiCaprio won for the Revenant; it was about time.
Foreign Language
This doesn't actually matter for Powell because we didn't get any of these movies but Roma will win. This amount of praise is a sure-fire victory for Roma in this category. But I haven't actually seen the other movies, so who's to say.
Best Original Song
From my observation, most people like "All the Stars" from Black Panther much more than "Shallow" from A Star is Born. "Shallow" has been blaring on the PA system for months now, and everytime it gets stuck in your head. This song will win just because of how big it has become since the movies prerelease.
Visual Effects
Every movie in this category has has come through the Powell theatre. I think that Ready Player One should win, but I do believe that the award will go to Avengers: Infinity War. The movie was to big of a deal, and the effects were stunning. This category is usually won by the peoples blockbuster, and Infinity War definitely proved itself to be just that. There is one ultimate truth with this category: There is no way Christopher Robin will win.
I will most likely be wrong with the majority of guesses, but in the end who actually cares except me? We haven't seen many of these movies anyway.
Click here for actual results of the Oscars.)