DANGERS OF DISTRACTED DRIVING
Hang on for a minute...we're trying to find some more stories you might like.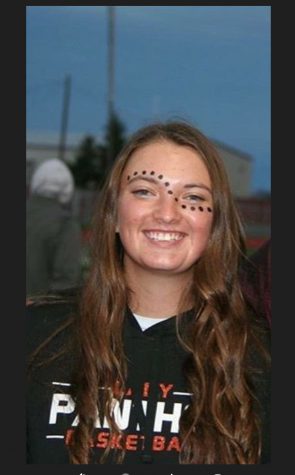 More stories from Ashley Dunkerley
PHS students voice their perspective on texting and driving
You check behind you, glance at the rearview mirror, shift the gears and press the gas. The car begins to move forward and you are on your way. The radio is on and the air blasting. You hear a ding as you continue on your route, so your gaze moves from the road to the phone sitting on the dash. It's a friend asking if you want to hang out after school. Before you know it, your phone is in your hand typing an enthused "totally." Suddenly, everything goes dark. Sirens blare. First responders are rushing to your aid. Glass is shattered all around you, boned are broken and cars are totalled. Lives are now lost because of one decision.
Distracted driving has always been a problem, but when cellphones entered the equation, it changes driving.
The Powell City Council passed a ban on handheld devices in January of 2018 to further the effect of the texting and driving law. No citations were issued in the first year the ban has been in effect.
According to dosomething.org, "2 in 5 high school students text behind the wheel."
There are many different organizations dedicated to helping drivers everywhere to prevent distracted driving. Some students have simple habits that not only keep them safe but also the people around them.
"I put my phone somewhere where I can't reach it," freshman Johanna Tomash said.
Many drivers love listening to music, whether it be on their daily commute or a long road trip. But music can be tricky; some days it knows the exact song you want to listen to and other times it can feel like you are skipping every song.
But no matter if you like the song, it's not an excuse to check your phone when you're driving.
"I turn my phone on do not disturb when I'm driving," senior Brylee Schuler said, "and set my music before I leave so I don't have to switch it."
Students just might know the consequences and decide it's not worth a life to check a text or change a song.
"The one way I really prevent myself from texting and driving is by knowing there will be consequences for my actions," sophomore Isaac Gutierrez said. "Both consequences are a lose-lose situation in my head; either you crash and get hurt or hurt someone or you get pulled over and get a ticket."
Most of them have had their own experience to scare them straight.
"This experience really helped me to be more aware of my surroundings and help me realize that you can't do more than one task while driving and that task is driving," Gutierrez said. "After that event, every time I drive, I focus on the task at hand."