HOW TO DO BILLINGS IN A DAY
Much to do in Montana's biggest city; make a plan before you go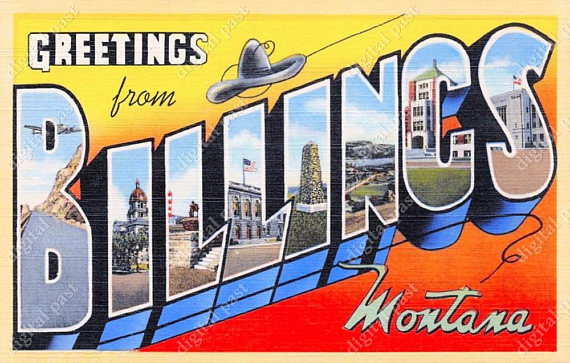 Everybody does Billings differently. Shopping. Eating out. Seeking entertainment.
Panda Express is a fast food Chinese restaurant chain where math teacher and coach Mr. Troy Hildebrand likes to eat. He said this is a key decision when heading to Billings.
"Decide where you are going and build your day around that," Mr. Hildebrand said. "When are you  going to Scheel's on the way into town or on the way home?"
Some people shop first while others eat first.
"Is Candytown USA on the agenda for some bubblegum ice cream? Where is that going to fall compared to lunch?" Mr. Hildebrand said. "Taco Bell in Laurel for the ride home is essential, save some room."
Senior Karlie McKenzie does Billings differently.
"
Taco Bell in Laurel for the ride home is essential, save some room."
— Mr. Troy Hildebrand
"First, I start by eating somewhere good, like Panda Express or Red Lobster," McKenzie said. "Next, I go shopping at the mall, Scheel's, Target and Shoe Carnival."
Tips:
If you  have a Costco membership, go there last because you might buy unwanted food.

Go somewhere fun like the trampoline park or the escape room. The trampoline park  costs $13 for one hour, $20 for two hours and $23 for three hours, according to

getairbillings.com

.

Billings has two escape rooms, The Grand Escape Room and The Billings Escape Room. The Grand Escape Room costs $7 per person, according to

grandescaperoom.com

. The Billings Escape Room costs $19 per person, according to

billingsescaperoom.com

.  

If you have plenty to do in Billings, then you should leave your house early in the morning so you can do everything that needs done. Billings is 93.7 miles from Powell.When going to Billings drive past Deaver and travel through Frannie, Bridger, MT and Laurel, MT.

Billings rush hour is between 7:30 – 7:59 a.m., according to

geostat.org

.
Another essential element is planning the day the night before – from departure to return.
The day before: Create a lit playlist if you haven't already.
7 a.m.: Awaken, eat a light breakfast (save room for later; after all, you're going to Billings, which is  ALL about the food.)
7:45: Pick up friend(s) and hit Uncommon Grounds on your way out of town.
8:45: Stop in Bridger, MT … you and your pea-sized bladder know why.
9:30-ish (depending on how willing you are to break the speed limit law): Arrive in Billings and head to the mall.
10:00: Arrive at the mall and hit the shops. First stop Bath and Body Works and buy five hand sanitizers for $6, two candles for $18 and a bottle of hand cream for $4. The total for this store is $28.
10:15: Head to Build-A-Bear and buy a Yoshi build a bear for $25.50.
10:30: Head to Hot Topic and look around.
10:50: Leave the mall and go find lunch.
11:20: Arrive at Golden Corral, eat lunch and spend $8.
12:20: Drive to Barnes and Noble and buy books. Buy The Boy in Striped Pajamas for $7.99, To Kill a Mockingbird for $6.24 and The Giver for $8.09. The total for this store is $22.32.
1:20 p.m.: Hop into the car and drive to Kohls.
2:20: Arrive at Kohls and buy a swimsuit for $40, a scarf for $14 and an Under Armour Drawstring Bag for $15. The total here is $69.
2:25: Go to Shoe Carnival and buy a pair of Converse for $60 and a pair of Bobs for $50.
3:25: Leave Shoe Carnival and start the drive home.
5:50: Arrive home and bring everything inside.
6 p.m.: Start filling out job applications; you're going to want to go again, but you'll have to pay for everything again, so you'll need a job.