STATCHAT – SPRING SPORTS ARE COMING TO A CLOSE
Regional track and the last two soccer games before state take place this weekend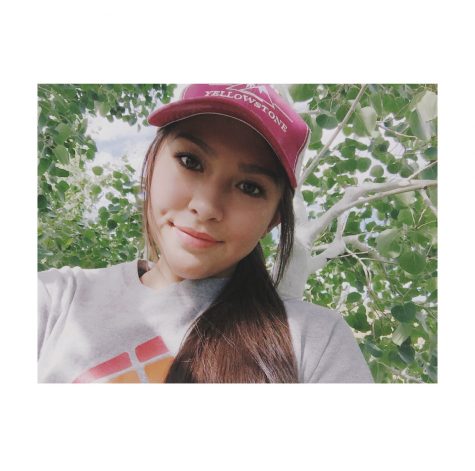 More stories from Rachel Kuntz
The Lady Panthers and Panther soccer and track teams competed away from home over the weekend, where the soccer teams traveled to Lander May 3 and Pinedale May 4 and the track team in Cody at the Trackstravaganza May 3.
LADY PANTHER TRACK
The Lady Panthers racked up a total of 231.5  points, placing second behind the Cody Fillies (236 points).
"My weak point was running the 4 x 100 [meter relay] because I haven't ran all year and we just whipped it up really quick," senior Jazlyn Haney said.
Haney competed in triple jump, placing second overall, seventh in long jump, and fourth in the 4 x 100 meter relay.
"This week we are going to be working a lot on technique drills so that'll make me perform better and we're practicing our hand offs for our 4 x 100 so we'll be more comfortable with that when we run it," Haney said.
PANTHER TRACK
The Panther track team earned 248.5 points, placing first overall.
Sophomore Kadden Abraham competed in the 110-meter hurdles, 300-meter hurdles and the 100-meter dash.
"I did alright, I got second in both hurdles and got a PR in the 300," Abraham said. "And to prepare for regionals and state, I am working with the coaches on things like technique and form so I'm ready to compete."
Click here to see the meet results.

Next up for PHS is regionals hosted in Pinedale May 10-11.
LADY PANTHER SOCCER
The Lady Panthers struggled to overpower the Lander Lady Tigers, falling short 3-1 May 3 but ended up victorious over the Pinedale Lady Wranglers 2-0 May 4.
"My strong point was physicality and passing, and my weak points were winning the ball out of the air and shooting," Lovell freshman Jordan Woodford said. "As a team, out strong points were physicality and through balls, and our weak points were give and go's, being first to the ball, and passing."
The Lady Panthers have one last chance to compete at state by beating the Lander Lady Tigers (4) and the Riverton Lady Wolverines (2) this week.
"We need to improve on winning the balls and making good passes for our next games," Woodford said. "Against Lander, we weren't aggressive enough, and we weren't used to their field so it was a rough game, but against Pinedale, we made great passes, but could have taken a lot more shots and crashed the goal."
PANTHER SOCCER
For the Panthers, they gained two wins against the Lander Tigers, with the final score of 3-1 and the Pinedale Wranglers 3-2.
The Panthers hold the second spot in the 3A west division, with the Worland Warriors in the first spot and the Cody Broncs in the third spot.
"I feel like I played pretty good against Lander," freshman Reece Bauer said. "I felt like I did good at stopping runs but I could've cleared balls better. [As a team}, we worked together and stayed positive."
Next up for the soccer teams is senior night May 9 against Lander and May 10 in Riverton.