STATCHAT: RISING TO NEW HEIGHTS
Junior Brody Karhu breaks 21-year-old pole vault record; soccer teams close in on end of the season
Inhale. Exhale. Relax. Focus on your body. What do I have to do in this moment? How is this going to go?
These were just a few things going through junior Brody Karhu's mind as he prepared to make a game-changing pole vault run. And on April 27 in Cowley, Karhu broke a PHS school record for boys pole vault.
Throughout the track season so, Karhu has slowly been working his way to this moment. His constant work and improvement each time has led him to this achievement, setting the new record at 15-1. The previous record was held by Greg Bennett, one of Karhu's coaches with 15-0.
"It was really a blessing from the Lord – all the strength came from Him," Karhu said. "The coaches were all supportive, which was great too. It was pretty awesome to have the previous title holder there."
Bennett is also the pole vault coach for PHS, who's held the boys record for 21 years.
"I think [Bennett] was just as excited that I cleared it as he was back in the day when he did," Karhu said. "Greg said he'd buy a steak dinner if you could beat his record."
SOCCER
Powell High School's boys' and girls' soccer teams also had games against Worland April 30. The Panthers took a defeat with a score of 1-0 and the Lady Panthers tied the game with a score of 1-1 after going into double overtime.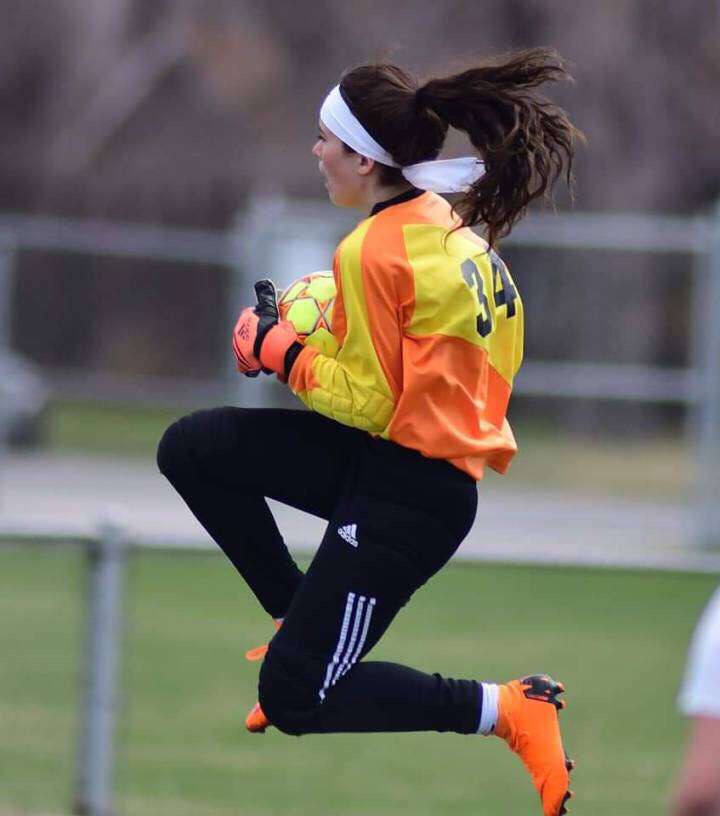 "We put in 100% effort of the game and didn't give up on each other," sophomore Mattie Larsen said. "We could've improved on filling the gap between our two center defenders quicker but we did a nice job recovering that gap against Worland."
Some players from the boys' team felt they had some room to improve.
"One thing I think we could work on is our scoring," junior Ernie Acevedo said. "But I think we played really good. We usually get beat pretty bad against Worland but this time I personally think we dominated the game."
Acevedo also had high remarks of his fellow teammates.
"Lane Franks had great defense against one of their best players, and Jesse Trotter did really good at controlling the ball."