DEAR FRESHMAN SELF …
Graduating senior gives advice for how to survive the next four years
Hang on for a minute...we're trying to find some more stories you might like.
More stories from Gracie McLain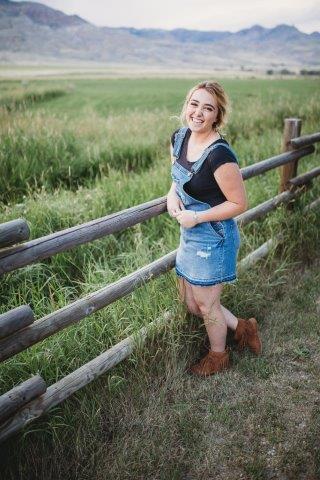 EDITOR'S NOTE: Students enrolled in Mr. Vin Cappiello's English for College 2 class were required, for their final, to write a letter to their freshman selves. In the letter, they were to offer advice for the next four years, based on what they learned while in high school. Senior Gracie McLain, who served on the Prowl staff for two years, primarily as the agriculture reporter, completed this assignment as part of her Journalism/Language Arts requirements.
Dear freshman Gracie,
Oh sweetheart … you better get ready for the most interesting, exciting, emotional and crazy four years of your life.
People are going to be really hard to deal with all throughout your life, but you will experience this throughout your high school career. BE THE BIGGER PERSON. Don't become passive aggressive, don't grow hatred towards them and most importantly, listen to the advice that your mom gives you. She really does know what shes talking about. She's been in your shoes.
Fighting with your parents is not worth it. Keep the sass to a minimum (I know it's hard) and keep your mouth shut. You're in trouble for a reason, so don't try and tell them that you didn't do anything wrong and that you are right. Because you are most definitely not.
"
… listen to the advice that your mom gives you. She really does know what shes talking about. She's been in your shoes."
Now let's talk about the "gracietude." Yes the 'tude has a name. Keep it under control, girlfriend. I know sometimes people may be deserving, but sometimes it also is unnecessary. However, the 'tude has a name for a reason, so don't let me down.
If we are being completely honest, some people suck. You are going to get hurt by many people, and that's OK. Put your big girl pants on and get over it. Living your life carrying hurt around is not something we do.
Being competitive is a good thing. However, it is not a good thing to beat yourself up when you don't meet the expectations you have for yourself. Sure it's disappointing, but get back up and work harder, push yourself more and meet your goal. You aren't going to get everything that you work for. Yeah, its a real bummer, but things go the way they go for a reason and you have to accept that.
Most importantly you're in high school…have fun. Live your life to the absolute fullest. I mean, after all, you still live in your parents' house. You don't have the responsibilities that you will for the rest of your life.
Good luck.
Gracie