THE WORLD NEEDS MORE COWGIRLS
Powell seniors sign to University of Wyoming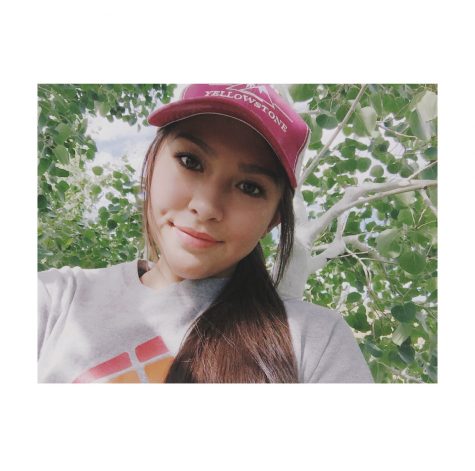 More stories from Rachel Kuntz
C-O-W-B-O-Y-S … COWBOYS, COWBOYS, COWBOYS …
About 500 seniors attended the University of Wyoming signings across the state. Of those 500, seven Powell High School students signed May 14.
Although May 1 was the official signing day, the University of Wyoming recently decided to take it a step further.
"UW wanted to celebrate our Wyoming students who chose to attend UW to continue their education," local Recruitment and Enrollment specialist for Park, Big Horn and Washakie counties Lisa Harsh said. "UW Signing Days is exciting and celebrates the academic achievements of our WY high school students."
This was a collaborative effort between UW Admissions and UW 4-H, making this year their third year visiting various towns to sign locally.
Some might attend the University of Wyoming for certain majors, based on their program or because past generations have attended. For others, it's all three.
"I picked UW because I knew that it was a great school," senior Sadie Wenzel said. "The signing was cool; it meant that I was officially a part of the UW family. My family has gone there for generations and it had the major I needed."
"
The signing was cool; it meant that I was officially a part of the UW family."
— Sadie Wenzel
Wenzel earned the Honors tier of the Hathaway Scholarship as well as the Wyoming Scholars Award, the Listener Plate Scholarship, the Dr. W.R. Elks scholarship and Lee Aguilar foreign language scholarship.
For others who attended, it made the signing more official with family and friends who watched.
"It made me feel like I was officially going to UW," senior Ariana Rodriguez said. "I really like their business programs, plus it's closer to home than my other option. I didn't sign for any Sparta, but I declared a major in Business/Entrepreneurship."
Rodriguez received the Honors tier of the Hathaway Scholarship, the Shaw Family Memorial Scholarship and a renewable $800 Gear-Up Scholarship.
Added Rodriguez:: "I really want a great future for myself and I think going to college works for me in that favor."