FROM HEART MOUNTAIN TO HIGH SCHOOL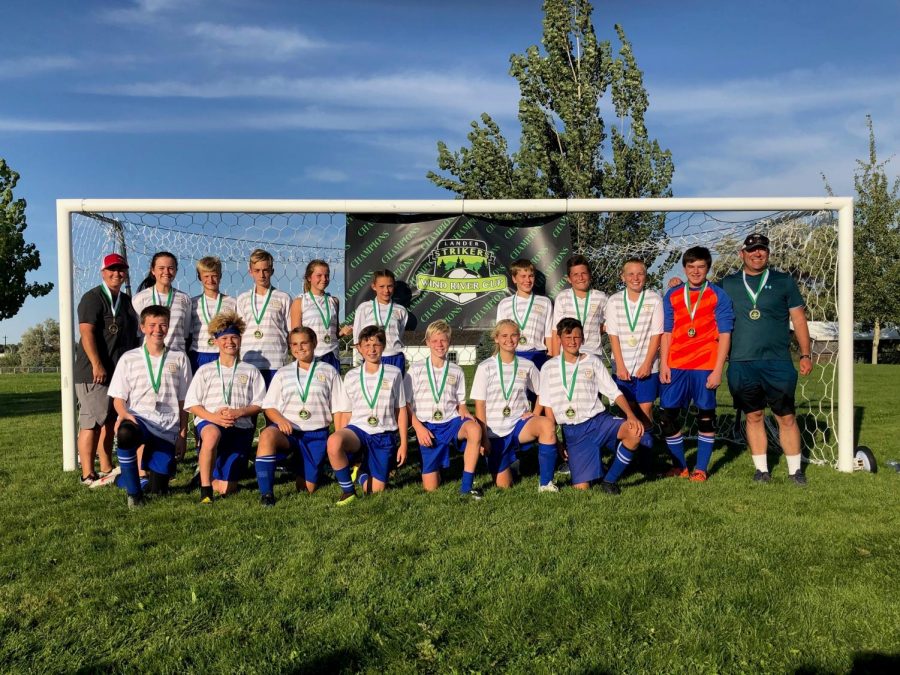 Heart Mountain Soccer
Diligence. Dedication. Perseverance.
These words describe what it takes to be successful in any sport.
And Heart Mountain Soccer has been teaching players these important aspects for many years.  
During their 2019 fall season, the Heart Mountain Soccer teams have been successful in tournaments. The U19 team had a rough start in Casper, but bounced back in Lander taking second place. The U16 team placed second in Casper and first place in Lander.
Heart Mountain Soccer has helped players develop and grow in their soccer careers.
"I don't think I would even be as dedicated," Powell High School sophomore Garrett Morris said. "Heart Mountain basically jump-started my career and made me realize I love this sport [soccer]."
Morris has played soccer for 13 years, and has competed for Heart Mountain for eight. He has been building up his soccer skills his whole life, both on his own and through Heart Mountain Soccer.
"It [Heart Mountain Soccer] has made me want to play and get better," Morris said. "Just to get to that next level in soccer."
Heart Mountain pushes players to get better and grow in their soccer skills.
"Heart Mountain has helped me in the social and soccer aspect," said Powell Middle School eighth-grader Chance Franks, who has been playing for Heart Mountain for seven years.
This program teaches players many important aspects in both sports and in life.
"I played teams that I do in high school now," Morris said. "It was good to see how a team plays and just to get that exposure to teams I play against now."
The high school boys' soccer team has been building up its team through Heart Mountain Soccer ever since these players were young.
"
"Heart Mountain basically jump-started my career and made me realize I love this sport [soccer].""
— Garrett Morris
Many of the high school and middle school players play soccer year round, even during other sport seasons.
Franks does both soccer and cross country during the fall sports season.
"I do enjoy doing both cross country and soccer because one sport helps the other," Franks said. "Sometimes it is [stressful] if you have a hard week of school and you have to stay up late."
Doing both can be overwhelming at times, but being dedicated to building up your skills in a sport takes perseverance.  
The Powell High School boys' soccer team placed second at state during the 2019 season. Many of those boys played Heart Mountain Soccer for many years of their lives, including Morris. Franks will be joining the high school team in the 2021 soccer season.