P-H-S IS THE BEST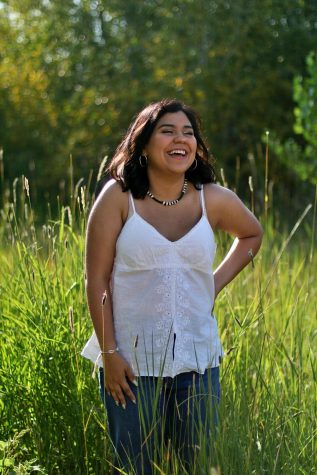 More stories from Kailey Jurado
P-H-S is the best … P-H-S is the best, come on people, yell it! 
As someone who's been in the student section, I used to wonder who started the cheers. Sometimes it's the upperclassmen leading the student section, but most of the time, it's the cheerleaders. That's their job, right?
I've been on and off of the team, and I hear a lot of things about the PHS cheerleaders. These ladies on the sidelines of every home game are often underrated. 
"I actually like seeing the cheerleaders at our games because I feel like it sometimes helps the student section get more excited," sophomore Payton Wells said. "I do think that the cheerleaders are [a] part of the community just as everyone else is.
"A sport doesn't define whether or not you are a part of our town. I think it's crazy that some people might take it as though you aren't, even though you're cheering on our home teams."
Other students agreed with her.
"Contrary to popular belief, the cheerleaders are part of the community," senior Dylan Cordes said. "You can find them at most sporting events even if it seems pointless, like at swim meets or wrestling meets." 
Added senior Brody Karhu: "I definitely enjoy the cheerleaders during football. When [the cheerleaders] are out there on the track, it helps keep the student section in a positive mood … They can dance along with the cheerleaders. It also helps out with the band … having someone obviously appreciate it is good!"
Students who aren't involved in sports also agreed.
"I think they're a big part of the student section," senior Mckenzie Clarkson said. "They help [the students] be more supportive for the sports that are going on."
Some students are neutral.
"I personally don't have a problem with the cheer team," senior Matt Seckman said. "I really don't care if you come or don't come to meets or games."
Added Karhu: "When it comes to wrestling, I'm not too sure. I hardly notice cheerleading while I'm wrestling. It's hard to say whether I like them or not. They do a great job, but I don't know if it's worth the effort! It also makes it hard to hear the coach at times."
Whether you agree that cheerleaders aren't your stereotypical mean girl, or you disagree, you know that they will still be the ones pumping up the crowd. They deserve more than what they get.