A JOB IN THE TREES
The US Forest Service offers jobs of all kinds to anyone over eighteen who meets the various requirements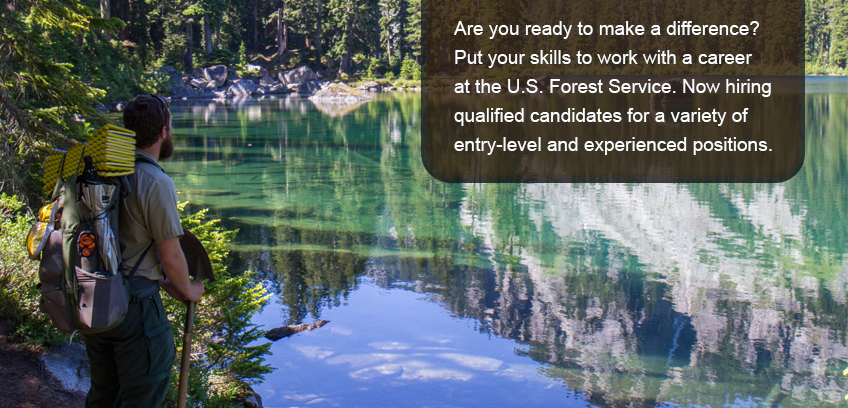 Finding a summer job that you enjoy – or finding one at all – can be hard when you live in small-town Wyoming. But there is an employer all over the state and nation that is often overlooked.
The U.S. Forest Service has many different job opportunities and has locations in most states. Many are in Wyoming cities including (but not limited to) Cody, Laramie and Sheridan.
"There are multiple opportunities in different aspects of the forest service," said Mr. Beau Kidd, Zone Fire Management Officer out of the Cody Office. "From firefighting, to range management, recreation, biology, wildlife, and visitor services."
Mr. Kidd manages teams of wildland firefighters out of Cody, he and his teams have opportunities to travel all over North America fighting wildland fires.
"Basic qualifications are being 18 years of age," Mr. Kidd said. "A fire management job would require you to pass a work capacity test, which would be a 45-pound pack, 3-mile walk in under 45 minutes."
As a federal employee, everyone must be 18 by the start date, which is usually in late spring.
To apply for a job, applicants must go to USAjobs,gov and search Forest Service in the keyword bar and Wyoming in the location bar, any position labeled GS3 is entry level. Then, applicants must create an account. They then must create a resume documenting at least 6 months of previous work experience in any field. According to Mr. Kidd, they look to hire people with agricultural work experience when hiring firefighters, because they have experience in many of the activities on the job including using hand tools and driving 4×4 vehicles.
"It seems like a good summer job," said senior Hannah Saville, "it pays better than most other jobs, and I like being fit and being outside, so that sounds nice."
However, if you don't have a background in agriculture don't worry. They still consider applicants that show promise. And, there are many positions available that don't require that set of skills, such as recreation management and customer service.