PROWL EARNS NATIONAL RECOGNITION
The Prowl is on the prowl again.
In fact, PHS' online newspaper phsprowl.com, has been recognized by its web host School Newspapers Online [SNO] with badges in both Site Excellence and Writing Excellence. Adviser Mr. Vin Cappiello learned of these awards Tuesday, Nov. 26, just before he was leaving school for Thanksgiving Break.
"I ran down to the office to find [Principal] Mr. [Tim] Wormald," Mr Cappiello said. "This is a major accomplishment for these kids, especially since we just started this project a couple of years ago."
In order to be recognized, the Prowl has to meet the specifications and requirements set forth by SNO. To earn a Distinguished Site badge, the Prowl had to ensure it keeps stories up to date, features an inviting and functional design and "about 30 other things," Mr. Cappiello added.
Additionally, four students – Editor-in-Chief Rachel Kuntz, Opinion Editor Lauren Lejeune, Video Editor Abby Landwehr and Reporter Emerson Wormald — earned Best of SNO awards for their reporting and writing. And Opinion Editor Lauren Dewitz earned an honorable mention in feature writing in the National Student Media Contest at the national convention Nov. 21-23 in Washington, D.C.
Kuntz, Landwehr, Lejeune and Dewitz were among the 6,000 delegates at Nationals.
"It was, in a word, epic," Mr. Cappiello said.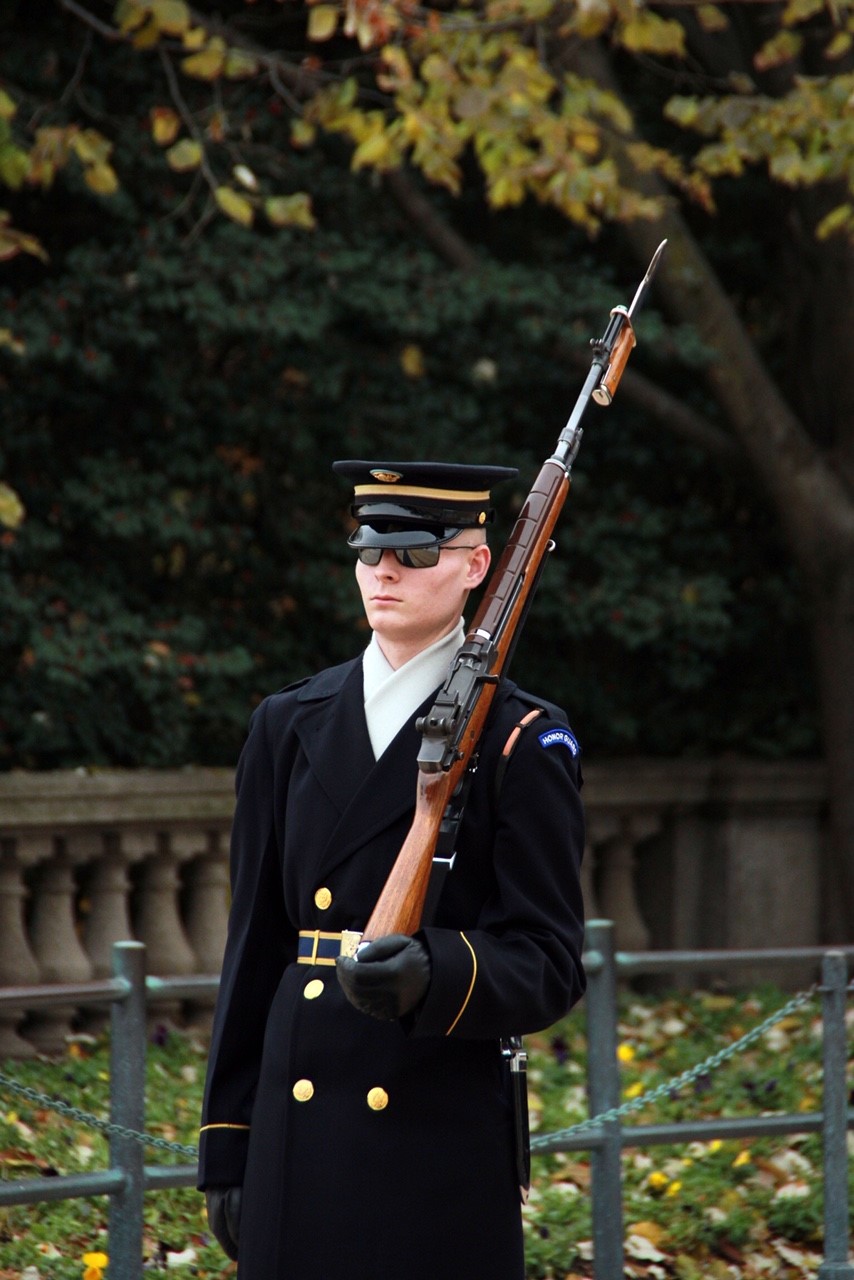 Added Lejeune: "Cap asked us to think about what our 'a-ha' moment of the trip was. For me, it was seeing humanity at its worst at the Holocaust Museum and people at their best, like Mary Beth Tinker."
Tinker, of the famous Tinker vs. Des Moines case that set the standard for student expression, told the students gathered at her session at the national convention: "I little bit of courage can make a big difference." Tinker, her brother John and a friend wore black armbands to school in 1965 to protest U.S. involvement in the Vietnam War. They were forced to remove the armbands and were suspended for causing a disruption to the educational process. Four years later, the U.S. Supreme Court voted 7-2 to reverse the suspension and stated that students do not surrender their First Amendment rights when they come to school.
"It was the highlight of my trip," Dewitz said. "Actually, it was the highlight of my life. Tinker's speech was phenomenal."
Also while in Washington, Mr. Cappiello and the four student journalists had the opportunity to tour the U.S. Capitol and enjoyed a meet and greet with Sen. Mike Enzi, R-WY. They attended an NBA basket ball game and toured Arlington National Cemetery, the National Art Gallery, the National Mall and accompanying monuments and The Newseum.
"I spent a lot of time there," said Kuntz, the 2019 Wyoming Free Spirit Journalist who attended the Freedom Forum at the Newseum in summer 2019. "Being back there again after a few months was still a culture shock. Seeing all the high school journalists and knowing that they have different experiences and stories to share than the rest of us is truly amazing."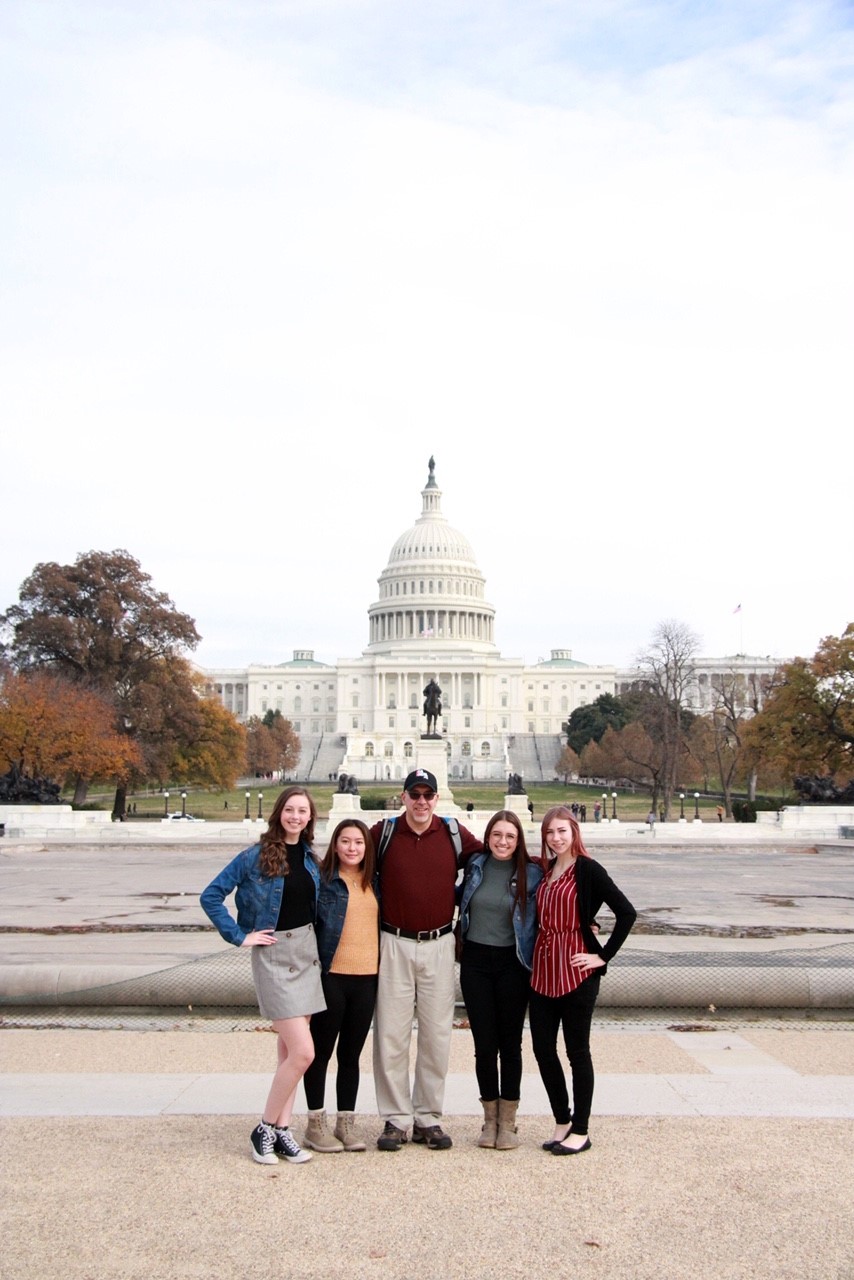 The group successfully negotiated the Metro and Dulles International Airport, several Uber rides and they walked — a lot.
"In four days, we amassed 33,000 steps and covered nearly 30 miles," Mr. Cappiello said.
The group also said without the support of the community, Powell businesses, raffle and bake sale supporters, an anonymous donor and the Powell School District, this trip would not have been possible.
Perhaps most noteworthy, however, Mr. Cappiello said, "is the manner in which these young ladies represented our school, our state, and our community. I am so proud of them. They are the best of the best."