DIVERSITY IN THE OSCARS: POINT/COUNTERPOINT
Prowl reporters debate the need of diversity among the Oscars nominees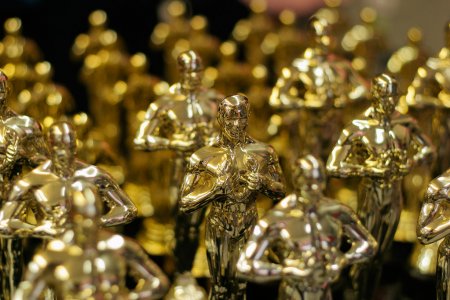 DIVERSITY IS NEEDED IN THE OSCARS
By Ben Whitlock/Prowl Reporter
The past several years of Oscar nominations have been dominated by white males. #OscarsSoWhite has come to represent not just a lack of people of color in members of the Academy Awards, but a lack of diversity across the film industry as a whole.
April Reign created the hashtag after the 2015 Academy of Motion Picture Arts and Sciences announced their picks for the year. She was upset that all 20 of the acting nominees were white. No Academy Awards since the 1998 ceremony had lacked diversity such as this, according to Vanity Fair.
"#OscarsSoWhite, they asked to touch my hair," Reign tweeted.
Then after the 2016 Oscar nominations were announced, #OscarsSoWhite began to trend on Twitter. Chris Rock, who hosted the 2016 Academy Awards, even addressed the controversy during his monologue.
Six years later, in 2020, the issue still exists. The 92nd Academy Awards nominations contain a total of one person of color in the acting categories: Cynthia Erivo is nominated for Actress in a Leading Role for the movie Harriet. No women were given Best Director nods – even though Greta Gerwig's Little Women received a total of six nominations, including Best Picture, she was shut out of the Best Director category. Gerwig was nominated in 2017 for Lady Bird, but did not win. Throughout the history of the Academy Awards, only five women have been given Best Director nods.
Similarly, The BAFTAs (British Academy of Film and Television Arts) nominations contain all white acting nominees and no women in the directing category. This has become the norm this awards season. According to Variety, the percentage of women directors in 2019 increased. However, even though Little Women surpassed the $100 million in the box office, Gerwig was shut out of directing categories for the Oscars, BAFTAS, SAG (Screen Actors Guild) Awards and the Golden Globes.
It is unfortunate that even though the past year in films have been diverse, awards shows have not represented this. According to The Hollywood Reporter, the Academy would have 9,226 in 2019 if all of those invited to join do so. This of course means that not all of those who are part of the nomination process have their opinions represented in the outcome.
In the film industry, the LA Times reported that a UCLA's Hollywood diversity report found that while women and minorities had gains in front of and behind the camera, they are still grossly underrepresented. However, the same report found that most audiences prefer movies and TV shows with a rather diverse cast.
"Despite representing nearly 40% of the U.S. population — people of color made up just 19.8% of film leads, 21.5% of broadcast scripted leads, 21.3% of cable scripted leads and 21.3% of digital scripted leads," the Times said. "Women, who constitute slightly more than half the U.S. population, made up 32.9% of film leads, 39.7% of broadcast scripted leads, 43.1% of cable scripted leads and 42.8% of digital scripted leads."
Granted, there are cases when those applying for jobs or auditioning for roles are simply not qualified enough. Still, there are more situations where people are perfectly qualified and even deserve accolades, but are not given any. Alas, far too many of these instances involve minorities and women.
Nonetheless, it is necessary in the future for those capable of doing so to continue to take steps towards diversifying awards races and the film industry, giving all who deserve it the chance to represent their groups.
SKILL SHOULD BE THE DECIDING FACTOR
By Jenna Hillman/Prowl Reporter
#OscarsSoWhite. The circulating phenomenon that has become more popular to society since the original tweet, "#OscarsSoWhite, they asked to touch my hair," was first posted in 2015 by April Reign, editor, writer, and former lawyer.
After watching the announcement of the 2015 Oscar nominations, Reign noticed there wasn't one nominee of color in any of the lead or supporting actor categories.
According to npr.org, although #OscarsSoWhite is an exceptionally popular hashtag, it is much more than just an online trend. This tweet initiated a social media movement that brings attention to the lack of cultural diversity among public recognition for accomplishments, specifically for Oscar awards and nominations.
In a VanityFair article Reign says,"#OscarsSoWhite refers to all marginalized communities and is not about quotas but about asking inclusive questions when staffing films—from the actors cast to the boom operators and craft-services teams hired. It is about operating outside of the same networks that have been used for years and instead providing opportunities to talented craftspeople from groups not usually included."
Although it is true that individuals should be treated equally and given equal opportunities, I agree with the perspective that whoever exceeds the expectation for any category should be recognized and rewarded at the Oscars, regardless of ethnicity, gender, etc.
If this outlook is pursued, then the list of nominees would be chosen fairly, whether this means the list of nominees possess only white males or none at all.
#OscarsSoWhite obviously placed a lot of pressure on the The Academy of Motion Picture Arts and Sciences because president Cheryl Boone Isaacs vowed to double the amount of women and people of different nationalities in the Academy's membership by 2020. This is explained by Reign in a VanityFair article that was published in 2018.  
By promising this two years prior to 2020, Boones had almost verified that the white male would have a disadvantage at winning or being nominated for an Oscar. The Academy had clearly already decided they wanted to have a larger amount of colored and women nominees along with other ethnicities that are often not included.
If Reign and other supporters of #OscarsSoWhite want equality among all groups for Oscar recognition, how is this fair to the white male category?
Not only does this hashtag invite unfairness among all groups, it also introduces racial drama to the Oscars by stereotyping members of the Academy as racist.
In a CBC News article, Penelope Ann Miller, actress and member of the actors group in the Academy, said, "I don't want to be lumped into a category of being a racist because I'm certainly not and because I support and benefit from the talent of black people in this business. It was just an incredibly competitive year."
The Oscar awards and nominations for talented individuals should not be mistaken for racial discrimination. Whoever excels in a certain category should be recognized and rewarded.