MOVIN' ON UP
Several senior PHS athletes will keep competing on the college level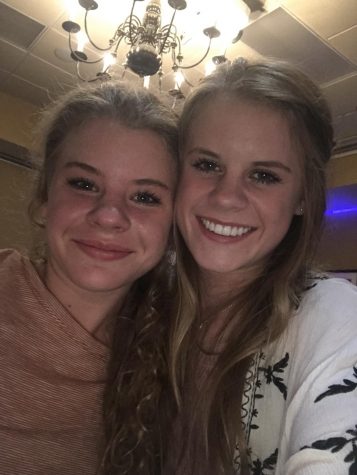 More stories from Jenna Hillman
It is now common knowledge that the spring sports season has been canceled for all student athletes in Wyoming. Fortunately the freshman, sophomore and junior classes will get to continue to compete in spring sports during the rest of their high school career. 
But what about the seniors?
COVID-19 has disrupted and changed the current and future plans of the senior class significantly. No state basketball tournament, non traditional graduation ceremony and having to end second semester classes online is very different from a customary senior year. 
All seniors who competed in spring sports during high school will no longer have the chance to participate after only three years. For some of them the next chapter for their sports careers will begin in college. 
Senior Sabrina Shoopman wasn't planning on pursuing sports past high school, but after COVID-19 took away her senior track season, she is now considering to run for a college. 
Shoopman won the 3A state championship for the 2019 season in the 300-meter hurdles, placed in the 100m hurdles, open 400 meters and ran for the 4×400 meter relay team.
"If I choose to compete in college I would probably go to Utah Valley University to run track," Shoopman said. 
 "I feel like I've put in a lot of hard work in my high school sports and it would be cool to continue to do them at a higher level."
Shoopman added she enjoyed the friendly competition and support from the Powell fans and parents while she participated in high school. 
"
I had lots of friends on the tennis team, swim team and track team; all of them encouraged and pushed me to be the athlete I am now."
— Jay Cox, PHS senior
"I like some competition and something that pushes you to give some effort and improve, and the people you sopete with always become good friends and that's nice," Shoopman said. 
The COVID-19 pandemic didn't affect the future sports plans of senior Jaymison Cox, who was already planning on going to the University of Wyoming on a track scholarship. 
Cox won the 3A state championship in the open 400 meters, 800 meters and also ran for the 4×400 and 4×800 meter relay teams. 
"I'm really looking forward to achieving at a whole new level," Cox said. "I can't wait to figure out what I'm truly capable of." 
Cox said he appreciated competing alongside his teammates in every sport he played. 
"I had lots of friends on the tennis team, swim team and track team; all of them encouraged and pushed me to be the athlete I am now," Cox said. 
Cox wanted to pursue track because it would serve as a way for him to workout while continuing to compete. 
"I wanted to stay in shape for starters, but I also really love competing. I just didn't want to lose that," Cox said. 
After playing for the Panther soccer team throughout his highschool career and helping them to place second in the 3A state championship for the 2019 season, senior Ernesto Acevedo will be pursuing soccer next year at Northwest College. 
Acevedo said that he enjoyed playing soccer throughout high school and is looking forward to getting in shape in order to be prepared for his next season at NWC.
"I really liked that it gave me something to strive for and gave me a reason to pass high school," Acevedo said.