IN THIS TOGETHER
PHS swimmers, community stand up with PHS Boys Head Swimming Coach Stephanie Warren in her fight against breast cancer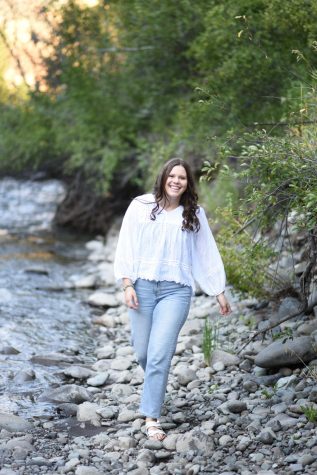 More stories from Gabby Paterson
Cancer is a ruthless disease that does not care who it affects. It leaves a trail of pain and sorrow in the lives affected by it. Recently, one of Powell's residents, Mrs. Stephanie Warren, has been diagnosed with breast cancer. 
In the midst of the high school boys' swim season, Mrs. Warren went for a "normal" checkup, knowing she had a "lump" that needed to be examined. The radiologist was concerned with what she saw, and they investigated the problem. Roughly a week later, Mrs. Warren received the news.
Mrs. Warren knew she had to inform the boys' swim team, but she was hesitant.
"This was one of the hardest things I had to do because I was flooded with emotions," Mrs. Warren said. "I didn't want to share with them, but it was going to change things, and I didn't know the time frame of everything."
No one was expecting it, and the shock left many wondering how this could have happened.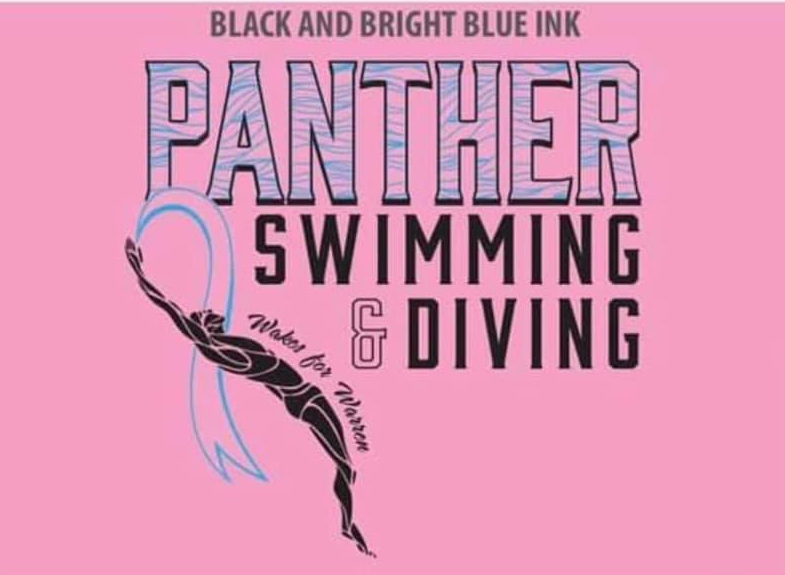 Assistant PHS boys swim coach Jerry Rodriguez is very close to Mrs. Warren. He sees her as his little sister, and discovering she had breast cancer deeply upset him.
"It's like having someone like your brother or sister or mom or somebody [diagnosed] — we're that close," Rodriguez said.
Junior Kyler Warren, who is a member of the PHS boys' swim team and Mrs. Warren's son, had no extensive knowledge of the subject until his mom told him directly that she had been diagnosed. 
"I didn't really know what to think," Warren said. "I feel bad because she has to go through it."
Mrs. Warren says she is grateful for all the support. Her sixth grade students are just one of the many things that help her get through the day. They ask how her appointments go and always welcome her back. 
"They decorated my room with beautiful hand-colored flowers with little messages in them that are in my window," Mrs. Warren said.
But the encouragement doesn't stop there. The boys' swim team decided to wear pink caps this season in honor of her, and the pink ribbon is also featured on their team apparel. 
"We're just trying to support her," Rodriguez said. "Every chance we get."
View Comments(1)