RUNNING TO STATE
XC Team competed at the 2021 3A West XC State Conference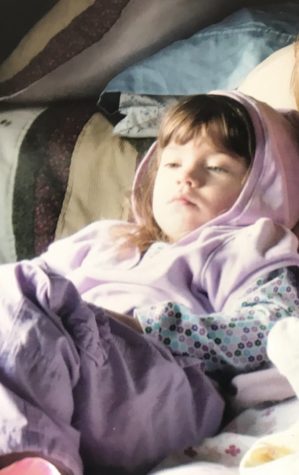 More stories from Emma Johnson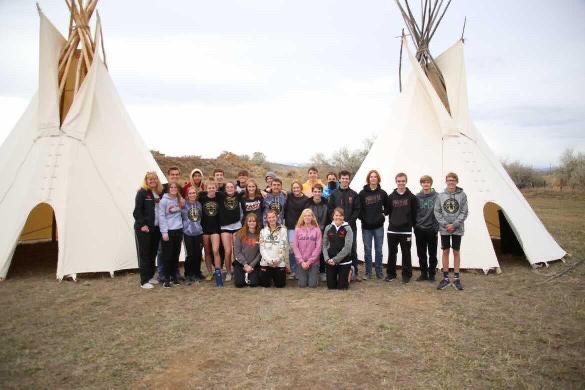 "You can always do more than you think you can." 
Those words, spoken by Cross Country Coach and Social Studies teacher Mrs. Ashley Hildebrand, are what carried the PHS 2021 Cross Country team through the 2021 season. 
Whether it be through ninety plus degree heat, unexpected snowfall, or a massive amount of kids quarantined, the XC team always found a way to continue on.  
"During the week of our first meet, lots of our team was quarantined and had to miss practice," senior and team captain Kabrie Cannon said. "I felt that lots of teammates stepped up during this time though… and take their place and run their best."
The first major competition of the season was the 2021 3A West XC Conference. Located in Riverton on Oct. 15, the varsity girls placed 5th, scoring 105 points. Varsity boys placed 6th overall and scored 143 points. Junior varsity boys placed 3rd and scored 79 points. 
"I think the team performed really well at conference," senior and team captain Riley Schiller said. "While we might not have all [got a personal record], they gave it their all."
"
I feel sad that cross country is over, but it's been six years of my life. I don't plan to stop running n. I will try to keep running with some of my teammates in the off-season. "
— Riley Schiller
The final race of the year was the most heavily anticipated: state. The top seven girls and boys from the PHS team left at 5:30 AM to travel to Ethete, WY, in order to compete at the state competition later that Saturday. 
"Getting up early wasn't really fun," sophomore Brynn Hillman said. "But we all slept on the bus ride to get [to state] so it wasn't too bad."
XC runners freshman Jordan Black, Kinley Cooley, and Salem Brown, sophomores Brynn Hillman, and Gracie Wolff, and seniors Gabby Thomas, and Kabrie Cannon ran in the Girls 3A race with sophomore Liz Peterson. Peterson was attending as an alternate for the team.
Fellow teammates freshman Liam Taylor, sophomore Breckin Streeter, juniors Daniel Merritt, Kyle North, and Justin Hobbs and seniors Riley Schiller, Ben Whitlock ran in the Boys 3A race with senior CJ Decker attending as an alternate.
"It was pretty cool to have the opportunity to run," freshman Salem Brown said. "State was definitely awesome and I had so much fun."
Throughout the day, many of the runners were surprised by the course and the diverse culture that was incorporated with the actual race. 
"I really liked where [State Cross Country] was," Hillman said. "It was really cool because it was on the reservation … instead of a lead cart, there was a man [from the Wind River Reservation] on a horse that led the race."
The final results had the Lady Panthers placing 6th out of 16 teams and the Panthers placing 8th out of 16 teams. 
"Sixth place is a very large improvement from the last couple of years," Cannon said. "Last year the girls team placed 11th overall so it was nice to place better this year."
Although the cross country season has formally ended, many of the members of the team remark that they will continue to run in the off-season; the bond created through the endless sprints and mile long jogs is something that unites them altogether. 
"I feel sad that cross country is over, but it's been six years of my life," Schiller said. "I don't plan to stop running now… I will try to keep running with some of my teammates in the off-season."
Link to official times for GIRLS:
https://competitivetiming.com/results/2021/2157513AG
Link to official times for BOYS:
Leave a Comment