TOO CUTE TO SPOOK
Park County Animal Shelter hosts Halloween open house to promote community involvement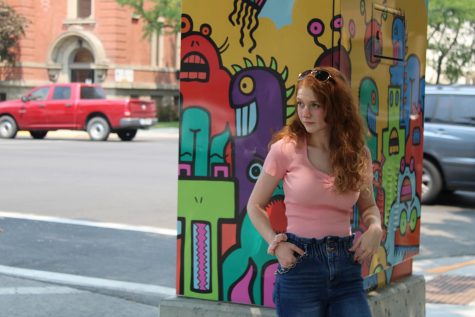 More stories from Lucyjane (LJ) Crimm
Halloween is most notably known as the one day it's acceptable for children to take candy from strangers dressed in costumes. But the days leading up to Halloween are full of spooky, fun activities that can bring people together. 
Park County Animal Shelter's Howl-O-Ween open house showed that some Halloween spirit paired with irresistible animals can paws-itively affect a community.
"The goal [of the open house] was to… have an event for outreach purposes for the community," PCAS outreach and volunteer coordinator Jackie Hinther said. "Just to have fun with the community and… to build relationships." 
Oct. 24 PCAS hosted Howl-O-Ween, a Halloween open house to encourage community involvement; the open house was free to the public, but a $5 donation was encouraged.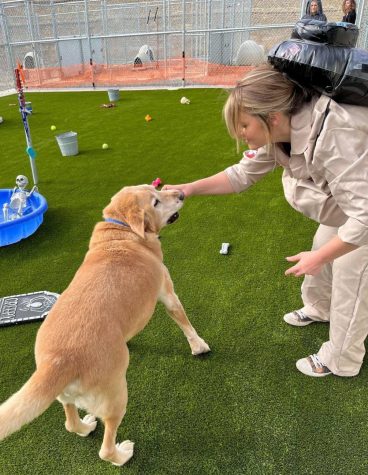 During the event, visitors were taken through the shelter and participated in different Halloween themed activities, starting with the bone-hunt activity. In this activity, visitors would enter through the dog kennel and search for Milk Bone treats to feed the two older dogs who were put out in the kennels. Among the other activities were fun animal facts, scary Halloween stories, face painting and Halloween-themed games. 
"I think everyone had a lot of fun, which was the main goal for it," Hinther said. "This was the first year we did it, so I think there's definitely room to improve for next year, but I think overall people had a lot of fun." 
If you missed out on the Howl-O-Ween event, PCAS has other fundraisers coming up to look out for including an online auction starting Nov. 1 – 15, for more information go to the Park County Animal Shelter website. 
Donations are always welcome and can be done online on the PCAS website or in person at the new Park County Animal Shelter located at 3 Arrow Avenue Cody, WY. 
View Comments (1)