BLOOD LINES
Results of the 2021 PHS Blood Drive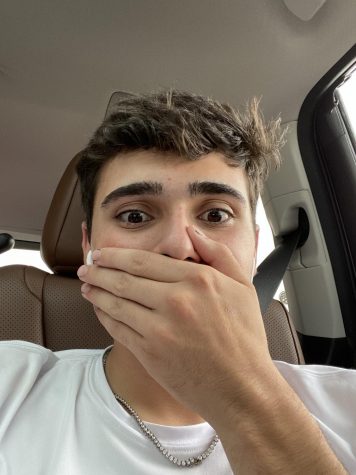 More stories from Aiden Wantulok
Recently, PHS hosted its annual blood drive. The charity event was sponsored by Vitalant, and was run by students in the National Honor Society (NHS). Once again, it was successful. 
"There was actually no money raised by the blood drive," senior Jace Bolhman said. "Everyone's time and resources were donated." 
As NHS president, Bohlman organized and led the blood drive for the second straight year. He hoped to have more donors than in his first year. Last year 42 donated, and this year there were 47 openings. 
"We ended up with a total of thirty donors," Bolhman said. "We started off with thirty-eight but some weren't eligible to donate."
Although Bolhman didn't have as many donors as last year, the event still helped greatly. Each person donated 50 ML of whole blood or red blood cells; and there were actually five more donors than Vitalant's goal for the drive.
"I really like needles," junior Gretel Opps said. "So I was very excited to give blood."
"
I really like needles. I was very excited to give blood."
— Gretel Opps
NHS plans to host another blood drive in the spring. Since the goal of 42 donors wasn't met, Vitalant hopes to have 48 possible openings. 
"I personally would say the blood drive was a success," Bolhman said. "We exceeded Vitalant's goal, and no one had a bad reaction after donating."
PHS has several upcoming charitable events open for all students' participation. Starting Nov. 15, a week-long food drive begins for Loaves and Fishes. On Nov. 19, students can buy Christmas presents to send to children in third world countries for Operation Christmas Child.
To round out the year, NHS will be buying and donating Thanksgiving dinners to community members in need. In December, they will be caroling to residents of Rocky Mountain Manor, the Powell Hospital Long Term Care Center, and the Heartland, along with selling candy canes as a fundraiser for the holiday season.
Leave a Comment