COMPETING IN LEAGUES OF THEIR OWN
Students at PHS compete in non-school sports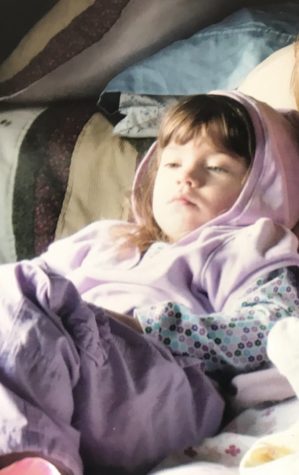 More stories from Emma Johnson
Often in the winter months, the sports at PHS are at a lull. For the weeks in between the official first game of basketball, the Panther's opening swim meet and wrestling tournament, there isn't a lot of action for school sponsored sports. 
However, whether they be a freshman or a senior, many high school students are pursuing a sport that isn't always recognized at the high school level. 
For senior Keaton Rowton, playing in the outfield for the American Legion baseball team is something that allows him to pursue other school sports that occur simultaneously.  
"Honestly, I enjoy baseball not being a school sport," Rowton said. "It is a good hobby to have in the summer and allows me to play a school spring sport."
And it isn't just out on the diamond that students are getting the opportunity to play sports for both the school and a separate organization. Freshman Kinley Cooley swims in nine events for TeamUSA, a year-round commitment that grants her the chance to compete in the sports she loves. 
"I do [TeamUSA] as an alternative because I do cross country with the high school," Cooley said. "The seasons are the same time with high school swimming and cross country so it's really nice to do both." 
An infamous sport that isn't sponsored by PHS is rodeo. Sophomore Abby Eaton, who competes in barrel racing, and has won several awards, acknowledges that it would probably be a difficult process to get something like that going at a high school level. 
"If there was a school sponsored rodeo, I would probably run in it," Eaton said. "I like seasoning my horse in different places but if it were to be like a rodeo team I probably wouldn't want to participate in that." 
Whether it be for physical exercise during the off-season, or a way to participate in your favorite sports, student-athletes are always finding new ways to get themselves involved. As for many competitors, whether it be at the recreational level or high school level, the bonds that are created through the wins and losses can't be recreated anywhere else. 
"You can honestly forget you are even playing a sport," Rowton said. "At times it can feel like one long hangout with friends."
Leave a Comment