TURNING HEADS BY TURNING GEARS
The PHS Robotics Club brings home a record number of awards from the State Competition.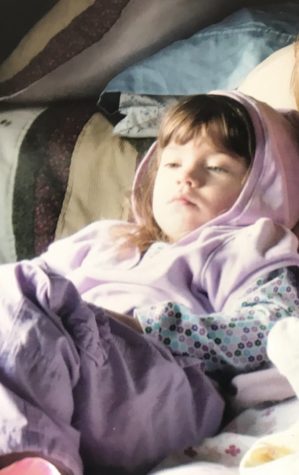 More stories from Emma Johnson
Between the looks of disbelief and the wide eyes shared at the awards ceremony, PHS Robotics Club team members came to realize that they were a part of something that had never been achieved in school history. 
With a total of five teams, Powell collected fourteen awards at the First Tech Challenge Freight Frenzy Wyoming State Competition in Casper this past Saturday. Among those awards were two tickets to the FIRST Championship (Worlds), the teams advancing to the national level of competition being Team 6437 (Mad Hatters) and Team 3189 (Rapid Unscheduled Disassembly). 
Within the company of thirty-two teams, a lot of skepticism surrounded Powell's ability to collect enough points for any of their teams to place in the top four. After the standard five rounds spaced throughout the afternoon, a few members noted that it was going to be a close call. 
"Honestly, I didn't think [Powell] would make it to finals," freshman JJ Gardner said. "I was around 50% confident that one of our teams would be able to qualify for the semis, but that was only because I was worried about who would get paired up with during those last rounds of the day."
As time would tell, there would be lots of excitement for everyone, with each individual team making top three for all the awards categories except two. With the unprecedented amount of success, there was something to be said about not just the number of awards won, but the rarity that all of the Powell teams had qualified to semi-finals.
"
I kind of knew we were going to do well but to actually have four teams finish in the top four of the competition was pretty incredible."
— Mr. Hayano
"I kind of knew we were going to do well but to actually have four teams finish in the top four of the competition was pretty incredible," Robotics advisor Mr. Joel Hayano said. "I don't think we've ever had the top four alliance captains … that's never happened as far as I know. And having the top three places for the Inspire Award is something pretty unique. This has been a really special year for the club."
For Mad Hatters, receiving the coveted Inspire Award and Competition Award was a victory for not just themselves, but the community as a whole. 
"It was really special to win the Inspire Award because it is representative of our teams' [Team 6437] outreach to the community," senior Ethan Bartholomew said. "We went into the competition with the mindset to move onto worlds and we are all excited for the experience that comes with going to Houston."
With Worlds set to take place in April, there's definitely a lot of preparation to be done in the following months. However, for the all freshman team that qualified for Worlds, just being able to go to an in-person setting is something that they had been waiting to hear ever since seventh grade. 
"I'm really excited to be able to travel to Worlds this year after not being able to 'attend' in the past couple of years," freshman Dexter Opps said. "We aren't expecting to be the best there, but I am looking forward to meeting other people in person and creating a name for ourselves that we can hopefully keep up if we attend again."
View Comments (1)