PINNING DOWN THE COMPETITION
The Panther wrestlers take 10th at the state tournament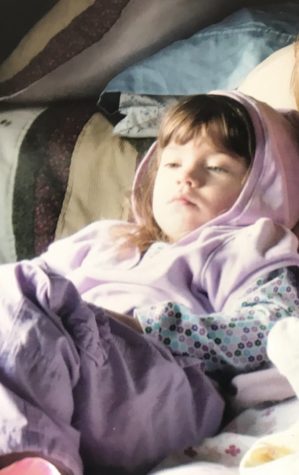 More stories from Emma Johnson
Spanning the course of several months, the PHS Wrestling Team ended the season on a bittersweet note placing 10th at State and collecting a total of 78 points. Out of the fourteen athletes that competed, sophomore Jimmy Dees and junior Weston Thomas were the only Panthers to place at fourth and fifth in their respective weight classes.
Throughout the duration of the tournament, numerous members of the sport noted that the team had worked really hard overall and just had some tough competition over the weekend. 
"We had a really good start Friday…we wrestled pretty well in those couple rounds," Head Coach Mr. Nick Fulton said. "Coming in Saturday, we had six guys in what we call the 'blood rounds' and that was a rough patch for us. We went 1-5 in those rounds but those were some really close matches. Every freshman that wrestled won at least one round, which makes me excited for the next season."
These blood rounds (the matches you have to win in order to place) allowed a few to reflect on their performance and figure out what to improve upon for the next season. 
"Going into the state tournament, I didn't perform like I wanted to," junior Stetson Davis said. "One of the state finalists in my bracket was in my second round match, and while I was beating him 5-2 with 30 seconds left, I just got stuck on my back. It was the first time I got pinned all year and even though that was a heartbreak for me, all you can do is work harder in the next round."
For one of the select few that reached the honor of placing at state, there was still a feeling of ambition and yearning for a better execution of their skills at the next opportunity. 
"I was pretty happy with getting fifth place, but I wish my ribs weren't hurting so that I might have been able to get to go to finals," junior Weston Thomas said. "Now I'm just looking forward to being healthy next year so I can go for first."
At the end of the day, PHS Wrestling gave it their all and are having high hopes for the next chance the team gets to hit the mat. 
"We are going to put in a lot of work in the offseason," Mr. Fulton said. "We are poised to make a significant jump between this year and next year, so I am awfully excited to see what the future holds."
"
We are going to put in a lot of work in the off-season. We are poised to make a significant jump between this year and next year, so I am awfully excited to see what the future holds."
— Mr. Fulton
Final Results: 
Jimmy Dees (34-17), finished fourth at 195 pounds
Weston Thomas (9-9), finished fifth at 113 pounds
Wyatt Nicholson (17-17) went 1-2 at 106 pounds
Wyatt Heffington (7-14) went 1-2 at 126
Patrick Haney (7-8) went 2-2 at 132
Vinny Timmons (19-18) went 1-2 at 132
Mikey Timmons (3-6) went 0-2 at 138
McKale Foley (9-14) went 1-2 at 145
Jack Van Norman (13-26) went 0-2 at 152
Lannon Brazelton (15-19) went 2-2 at 160
Stetson Davis (33-13) went 2-2 at 170
Jonathan Harms (11-9) went 2-2 at 195 
Doug Bettger (12-11) went 1-2 at 220
Adam Flores (19-19) went 2-2 at 285
Leave a Comment