SUMMER BUCKET LIST
If you are bored this summer, here are some ideas to help cure the boredom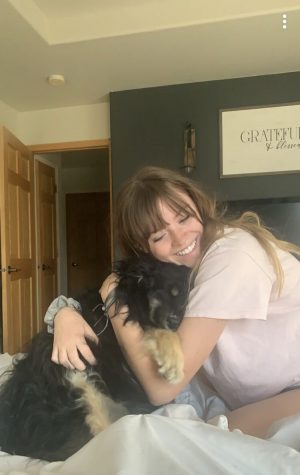 More stories from Alexis Terry
As the warm weather rolls in, the idea of summer and what to do echoes through the minds of students. One of the questions that rotates through is this: What should I be doing over summer break? Fear not; here is an easy to-do summer bucket list if you're lacking in fun ideas.
1.Take a Hike: Put on those hiking boots and find a trail. Hiking is a great way to get some fresh air and to get out of the house. If you're lucky enough, you can even spot wildlife. Some good trails I recommend are Sykes Mountain located by Horseshoe Bend, Petroglyph Canyon in Frannie and Spirit Mountain Cave in Cody.
2. Lake Day: Going to the lake is good for cooling off during those hot days. Get a group of friends together and your floaties. At the lake you can go paddle boarding, kayaking and obviously swimming. It can also help get that perfect summer tan.
"I like to go to the lake with my friends," junior Raven Tobin said. "It's super fun and a good way to spend a nice summer day."
3.Camping: Not only is camping fun, it's also a way to disconnect from the online world. With no service, that means no phone. Enjoy your time outside and away from the screen. Build a fire, eat some s'mores, just don't feed the wildlife. 
"I love going camping," junior Lila Asay said. "I love being outdoors and breathing in some fresh air, and camping is a great way to do that."
4.Sidewalk Chalk: Now I already know what you're thinking, how childish. It's a perfect way to waste all your free time and really get creative. With practice and skill, you're bound to create something magnificent. 
5. DIY Slip N' Slide: Get out your water buckets and tarp to make a slip n' slide. This activity is perfect for a fun time with friends. For more of a slip and a crazy slide, add soap into your water bucket. Just make sure you don't slide so far you hit pavement, that will leave some nasty marks. 
"This is a really fun idea," senior Morgan Schmidt said. "I will definitely try this sometime."
6. Road Trip: I get that not everyone can drive, but if you can, seize the moment and take a road trip. Explore a new town, try new things or try new food. This can be pricey having to pay for gas, food and maybe a place to sleep (depending on how far you go) so try to save up your money before trying this. 
"I've always wanted to go on a road trip," Tobin said. "The farthest road trip I've driven was to Billings." 
7. Hangout with Friends: Sometimes having a friend over can help with the summer boredom. Good memories can be made with friends when you don't have anything to do but hangout and talk. 
"Some of my best memories with my friends were when we had nothing to do but talk," Asay said. "It can bring you closer and create a good time."
Summer can be boring with nothing to do on a day-to-day basis. With this list, hopefully summer won't be as boring. Enjoy your break off from school, and have fun. 
Leave a Comment