RUNNING TO GREATNESS
PHS senior breaks school record in 5K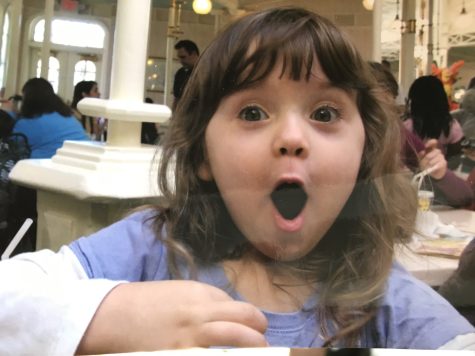 More stories from Emma Johnson
Anticipation filled the air as hundreds of boys all leaned forward, spikes fixed into the dewy grass. Just minutes before, a thunderstrike had hit the Billings area, causing vibrations to rumble through the course grounds. Like the thunder, senior Daniel Merritt, team captain of the Powell High School Cross Country team, would be sending a message that would echo throughout the state.
Coming in at 2nd place with a 16:09.8 at the Billings Invitational on August 26, Daniel Merritt crushed the previous school record by 29 seconds, which was coincidentally held by his older brother Alan Merritt. Now the holder of both school records for the 5K and 1600 meters, Merritt's coaches knew that this accomplishment was the result of a strong work ethic and passion for the sport. 
"Last year, he finished the track season with a school record in the mile at the state track meet, and I knew that he put in a lot of time this summer," cross country coach Mrs. Tracy McArthur said. "We were optimistic about where he was going to start this season this year but him breaking the school record by over 25 seconds…what a way to set the standard high." 
"
It [breaking the record] came after a lot of hard work. It was a good run but now the goal for this season is sub-16 and getting a Top 10 finish at state."
— Daniel Merritt
Having committed such extensive hours this past summer and having a steadfast dedication to the technicality of the sport, it had come as no surprise to fellow cross country coach Mrs. Ashley Hildebrand that he set such an impressive time. 
"He ran a beautiful race and stayed very smart throughout the course of it," Mrs. Hildebrand said. "He embraces the part of a track nerd: he studies up on his opponents, he knows exactly who he is up against and how fast they run. He is pretty knowledgeable and he has developed a really good sense of his racing strategy. It's how he knew to stick with the leaders, move with that front pack and finally break away with that Bozeman kid for the last 800 meters."
Now after breaking the school record, Merritt remarks that there's still some work to do to accomplish his aspirations for his final high school cross country season. 
"It [breaking the record] came after a lot of hard work," Merritt said. "It was a good run but now the goal for this season is sub-16 and getting a Top 10 finish at state." 
Leave a Comment