CONCERTED EFFORT
PHS students offer their opinions on the decline of concerts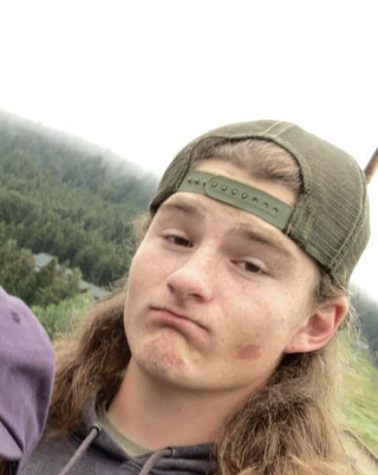 More stories from Austin Graft
Forty years ago, rock was on top of the world. Concerts were causing political uprisings, movements and trends. One glorious day even saw the crowd at a 1985 Bruce Springsteen show in Gothenburg, Sweden, crack the concrete foundations under an arena due to their frenzied, in-sync jumping.
These days, music as an industry is still booming, but tours themselves are losing their vigor. An increasing number of artists rely on backing tracks and lip-syncing to make their shows work, and the common musician cannot make a living traveling from dive-bar to dive-bar. Many fans who care about the integrity of music performances have lost interest. All in all, concerts are simply losing relevance, and therefore starting to lose money.
"It's unprofessional to replace singing with lip-syncing," junior McKale Foley said. "Faking it takes away from the fans' experience."
Shows have historically been the main money maker for artists and bands of any genre, but the Covid-19 pandemic two years ago almost single-handedly ran the business into the ground. The comeback for mainstream artists hasn't been a challenge, but for actual good musicians, returning to the stage has been nigh impossible.
"It's not a very fair situation," Foley said. "These smaller artists have to put it all on the line trying to make it big, something not many people can achieve."
If the only artists that can perform are those that can rely on their own money without regard to making any, then situations start to arise wherein artists start a tour or concert cycle, then cannot follow through because of unforeseen financial issues.
According to variety.com, popular indie musician Santigold has unfortunately canceled her North American tour. She cites the insane inflation rates and post-pandemic adjustments as her main reasons for canceling. Hundreds of artists spanning across all genres are also forced to either finish their unsuccessful tour schedules or salvage what remains of their resources and weather the storm of capitalistic greed that plagues the music industry as of now.
Music will always be a huge part of the human identity and an essential part of culture as it evolves, changes, and grows. Concert enthusiasts and the artists themselves can hope for better days, and take comfort in the fact that all things must pass, even the darkest of nights and the coldest of seasons.
Leave a Comment