SOUP OF THE MONTH
A spin-off of the beloved Olive Garden soup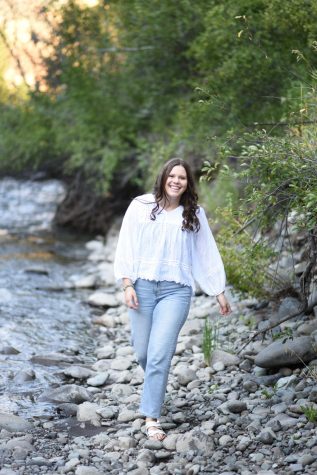 More stories from Gabby Paterson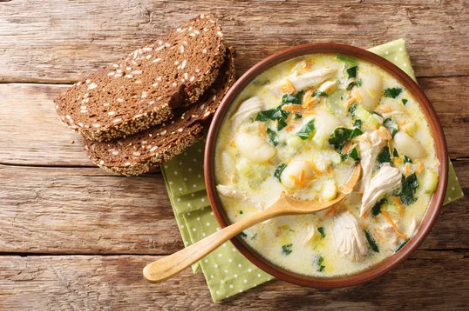 As the weather grows colder, most people begin to travel less and stay in their warm and cozy homes. Staying home means missing out on delectable restaurant food. Or does it?
If you are craving Olive Garden's famous chicken and gnocchi soup and don't want to venture into the frigid cold, then you must try this easy soup recipe this winter. 
Homemade chicken and gnocchi soup is relatively simple and requires minimal effort besides chopping vegetables and preparing the chicken. It serves roughly six to eight people which means it's perfect for a family or for meal preparation. 
This recipe was developed by Sloane Layton and will take you through the step-by-step process of creating this delicious, creamy soup. 
Ingredients:
2 tbsp. olive oil

1 large yellow onion

3 large carrots, peeled and chopped (about 1 1/2 cups)

2 celery stalks, chopped

4 garlic cloves, chopped

1/4 c. all-purpose flour 

6 cups chicken broth

1 1/2 lb. boneless, skinless chicken thighs, cut into 1-inch pieces

2 tsp. chopped thyme

1/2 tsp. kosher salt, plus more to taste

1/2 tsp. black pepper, plus more to taste

1 lb. dried gnocchi

1 c. 5-oz. container of baby spinach, roughly chopped

1 c. half and half
Instructions: 
In a Dutch oven, heat the oil over medium heat. Add the onion, carrot, and celery. Cook, occasionally stirring, until softened, 10 to 12 minutes, adding the garlic during the last minute.

Add the flour and cook, stirring constantly, until evenly combined and vegetables are well coated about 1 minute. Gradually stir in the chicken broth. Add the chicken, thyme, salt, and pepper, and bring the mixture to a simmer over medium. Reduce the heat to medium-low and simmer until the chicken is cooked through about 5 minutes. 

Stir in the gnocchi and cook, covered, stirring occasionally, under tender and fluffy, for 4 to 5 minutes. Stir in the spinach and half and half. Cook, stirring occasionally, until well combined and spinach is tender, 1 to 2 minutes. Remove from heat—season to taste with salt and pepper.
Leave a Comment