STORYTIME: CONCUSSIONS
PHS sophomore Kate Miller describes what it's like to experience a concussion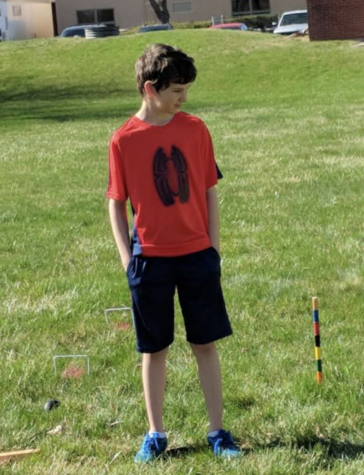 More stories from Ethan Cartier
Many students at Powell High School have seen a multitude of injuries, whether sports related, accidental or occupational. Some injuries, like a sprained ankle or a broken bone, are very common in athletes. However, injuries that directly impact the brain such as concussions, though just as common, come with less publicity. 
Concussions can cause seriously negative mental effects such as brain fog or confusion, but these are invisible to the eye. Kate Miller, a sophomore at PHS, has been victim to two concussions over this year's fall sports season and explained her opinions on circumstances that have come up in school life after sustaining these type of injuries:
Question:
How did you get your concussions?
Answer:
So for my first concussion, I was swimming at a meet and miscounted my strokes off of the flags and I bumped into the wall. Then for my second one, I was swimming in Douglas, and they didn't have flags up on one side of the pool because of diving, and I bumped the wall again. The second concussion would not have been a concussion if I didn't get the first one. 
Q:
What do you think is the downside of having a concussion?
A:
Teachers like to think that you would get over it fast because they don't see a physical injury. 
Q:
How did your concussions affect your school life and your ability to do schoolwork?
A:
It made understanding and connecting all of the topics teachers would bring up.
Q:
Are there any school/district-provided precautions or guidelines you saw to help during post-concussion?
A:
The teachers were very understanding about needing more time on assignments. Other than that there were not many precautions that helped. 
Q:
Does PHS or the district seem empathetic at all after sustaining your injury? Did they give you time off school, decreased amounts of work, etc?
A:
The teachers never gave me any assignments off; they gave me small extensions to get things done, but most teachers didn't know that I got a concussion, so they didn't help too much. 
A:
It does seem to be a common occurrence that PHS does not recognize concussions in the same light that students do. It's obvious to many students attending PHS that concussions need to be taken more seriously and that students should have less work and more recovery time, otherwise the health of the students, both mental and physical, could begin to take a massive downturn.
Leave a Comment