Honoring our veterans
Annual assembly brings out best of students, community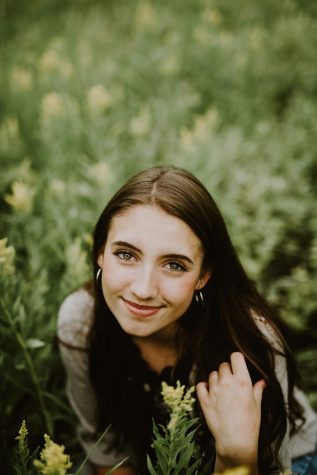 More stories from Lauren Lejeune
Powell High School hosted an assembly for Veteran's Day in the auditorium on Thursday, Nov. 9. The PHS band and choir performed and veterans spoke to the students about the importance of honoring the men and women who have fought for this country.
"It brings attention to what our country has fought for continuously," said freshman Ashton Brewer. "Especially how many people would fight even more to keep it the way it is."
Many PHS students enjoyed the Veteran's Day assembly and more importantly appreciate the veterans who come to visit the high school.
"
It brings attention to what our country has fought for continuously."
— Ashton Brewer, PHS freshman
"I think the Veteran's Day assembly is always nice," said senior Bronson Smith. "I like Mr. Kuhn's speech in the beginning and I like how the older generations still come to the high school and support us."
PHS Principal James Kuhn spoke about the wars that the United States has been involved with since World War II up until present day, giving the audience information on each war and talking about some of the veterans who attended the assembly and were even involved in these wars. This included: Jack Lewvandowski, W.R. Fordham, Raymond Brittan, William O. White, Stan Dawson and Sam L. Alexander.
"We can never forget the sacrifices these men and women have made for our country," Mr. Kuhn said.
Students also listened to former Powell Panther Jerry Clarke give the POW/MIA Proclamation and John Bustos give a reading.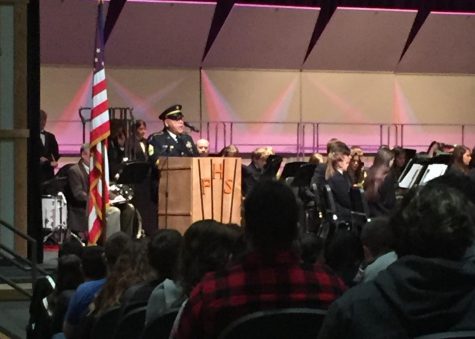 "Those who have not endured the ravages of combat will not- cannot understand the sacrifices each of our warriors makes when they are sent into harm's way," said Mr. Bustos.
The band played "Armed Forces: Pride of America" before students were released to the front of the school where the Veterans Honor Guard gave a 21- gun salute and "Echo Taps" in front of the flagpole.
Father and son Nathan and Aaron Lind played Echo Taps for the event. Aaron Lind is a sophomore at Powell High School.
"The Veteran's Day Assembly was one of the greatest I've ever seen and been in," said Aaron Lind. "The Echo Taps was fun, I'm glad and honored to have been able to do that."