MAKE THE MOST OF YOUR 4 YEARS
This PHS senior did just that and thinks you should, too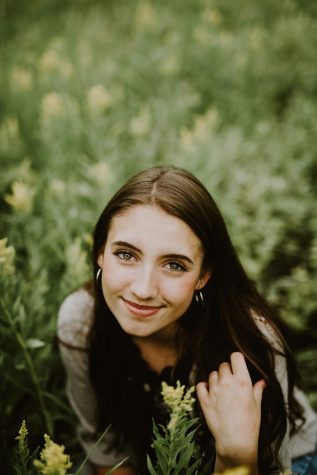 More stories from Lauren Lejeune
For the sake of honesty, I have to admit that I didn't see myself finishing high school.
I was in a very dark place going into my freshman year. I had no friends, no ambitions and no idea what I wanted to do with my life. This was not the place for me … or so I thought.
In an effort to keep myself preoccupied and out of trouble I joined the girls' swim team. And as much as I wanted to hate it, I couldn't. I made friends, I was motivated and I was happy.  Swimming taught me the importance of teamwork and determination. And you know what? I made it through all four seasons.
I took a variety of classes. Cooking, art and writing were my favorite. I met a plethora of people from all walks of life and every single one in different stages of personal growth. Just like me. High school was a healthy reminder that I, in fact, wasn't alone in how I felt about the world.
High school taught me to put myself out there. Without that, I wouldn't have pursued pageantry, I wouldn't have half the friends I have today and I wouldn't have gained the self confidence I now have.
"
You're going to grow into someone you'll love — and that's the most important part."
— Lauren Lejeune, Prowl opinion editor
Because I opened myself up to new activities and ideas, I was able to travel for something I love. Writing. Telling stories to people has become a passion and has developed with the help of teachers who share that love for writing.
So for those who are getting ready for their freshman year, or for those who just haven't found their way yet: hold on. I promise that once you open yourself up, things will change.
You're going to find your spot. Your people, your interests and passions. You're going to grow into someone you'll love — and that's the most important part.
I won't say that high school will be the best years of your life because it's just not true. You're going to experience so much in life and have so many opportunities. But I will say your high school memories will be top tier.
These years are building blocks for the future. So soak it in and take chances. Make leaps and bounds into uncertain territory. Make meaningful connections because I promise you, it's so important. People are important.
So please — don't hold yourself back from this experience. It's one you won't want to miss.