Senior wrestlers honored
Panthers lose close match to rival Cody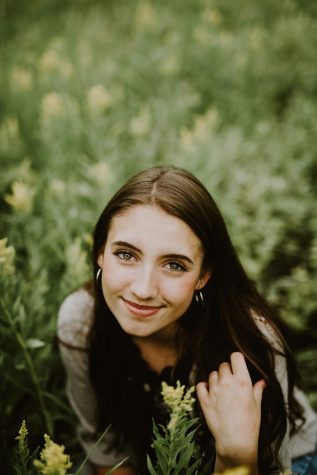 More stories from Lauren Lejeune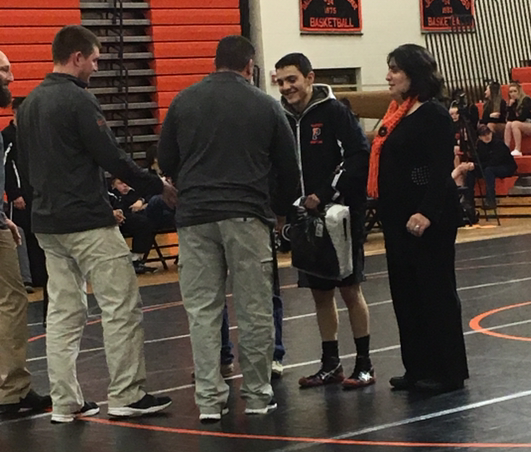 Powell High School's wrestling team honored senior wrestlers on Tuesday at their dual against Cody in Powell. The rival Broncs went on to defeat the Panthers 38-32.
Boards were placed on tables to honor the five seniors that showed pictures from their childhood. Seniors include: Stephen Praeaor (132 lbs.), Brain Brazelton (120), Seena Ashtiani (160), Brandon Thompson (285) and manager Sydney Horton.
"
I've learned the value of hard work."
— Senior Brian Brazelton
Two of the seniors just started wrestling for Powell at the beginning of the season.
"It's been a pretty good year," said Ashtiani. "It was a good way to go out and I'm ready for college."
Thompson wrestled previously as a freshman and returned this  year.
"It was a real good opportunity considering I haven't wrestled my sophomore or junior year," said Thompson. "But I'm glad that I was able to come back to the sport and have a good season."
Wrestling is a challenging sport that requires many hours and hard work.
"I've learned knowledge, mental and physical strength and agility," said Preator. "I've learned the drive to make myself a better person on and off the mat."
Added Brazelton: "I've learned the value of hard work."
Team members also know the importance of family.
"I only managed for my brother," said Horton, whose brother is freshman Seth Horton (145). "But it's turned into one of my favorite things to do."
The Powell wrestling team will be traveling to Lyman next week for Regionals.