Unicorn sends message, wins student choice award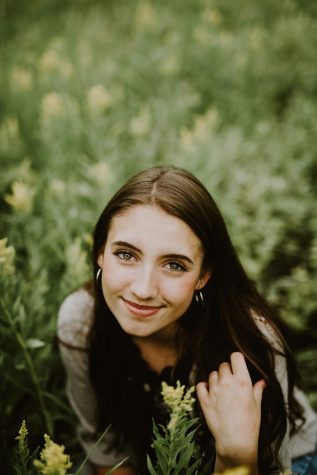 More stories from Lauren Lejeune
The debate continues on whether taxidermy should be considered a legitimate form of art at the state level in Wyoming.
"I've gone to the art symposium for 21 years; we started taking taxidermy projects the second year," said Powell High School art teacher Mr. James Gilman. "There were probably some teachers who probably didn't like it, but most accepted it without problems. I never heard any gripes until the last few years."
It's unclear what drove the decision to try and outlaw taxidermy.
"I can't say; I would say there were more teachers who decided that they didn't like it, and there were teachers who decided that it didn't meet the fine art standards for Wyoming," said Mr. Gilman."That was brought to my attention last year by at that point the president-elect of the Wyoming secondary art educators association."
Mr. Gilman has been resilient in bringing taxidermy to symposium, despite what others say. This year's unicorn project was the first-place winner in the student choice category. PHS art students ended up bringing home some 60 ribbons.
"They tried to stop us and that was what I was told was the goal at the fall meeting they had last November, was to try to get me to either stop bringing it or ban it altogether or make it more expensive to bring," said Mr. Gilman. "What they settled for was making it more expensive by making anything more than 5 feet in any one direction a $20 entry fee instead of the $3 entry fee."
Powell students aren't the only ones who've brought taxidermy projects to the art symposium.
"There have been pieces brought throughout the years, one or two here and there, but mostly it's kids doing internships at a taxidermy."
Despite others bringing taxidermy as well, the rights of teachers to decide what they deem to be art seems to have its limits.
"The teachers are supposed to be the ones who get to decide what art is and what isn't. you know, if its produced in your classroom you're supposed to be able to bring it without censorship whether other people approve of it or not that's supposed to be how it works but the last few years apparently there's been enough of them who've decided that they don't like it for various reasons."
Mr. Gilman had the perfect response: use taxidermy skills to create a sparkling masterpiece: the unicorn.
"The unicorn was definitely the answer to that. We used all the traditional methods of taxidermy other than skin to produce the piece of art that it is."
There's still doubt on whether taxidermy could be considered "art."
"Those people I don't know about because they won't come talk to me face to face. The one who would won't actually admit that he was the one leading the merry little band of people who didn't like it, so he wasn't very honest with me to my face. The other people were all very supportive. I had lots of support from other art teachers from all around the state and they loved it. They knew exactly what it was there for. It was there for protest and it was there to show that taxidermy is simply sculpture."
For the most part, the unicorn was perceived well.
"The students did well with it; the kids for the most part from other schools loved the unicorn and what it represented. A lot of the teachers had discussions with their kids about it and most of the kids were very, very supportive."
Only time will tell what becomes of the taxidermy controversy, but it's safe to say that Powell High School students and Mr. Gilman have made an impressionable mark with the help of the unicorn.