JV Volleyball struggle to place in Conference Duals
The Lady Panthers fall short in Lander with 1-3 record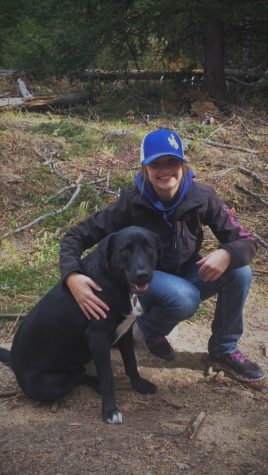 More stories from Madi Fields
The Lady Panther JV volleyball team traveled to Lander to take on teams from the other side of the state at conference duals Oct. 5-6. The Lady Panthers took on Pinedale, Mountain View, Lyman and Big Piney.
The JV team came in with a 16-3 record. PHS lost in two sets against Pinedale and three sets against Mountain View on the first day. Then Oct. 6, the girls lost a close game to Lyman in two sets and pulled out a win out against Big Piney in three sets.
"I think that we communicated well, and we stayed out of the net which was really good," junior Kady Wells said. "I think we could improve on picking each other up and staying positive."
A sophomore outside hitter Paije Johnson also said good communication is important.
"We as a team could improve on getting a perfect pass up to set up the kill everytime, we do that by talking," Johnson said. "I think that having a positive attitude and being motivated helps us as a team when we are down in games."
This year's Lady Panther JV  team includes five juniors and six sophomores. The juniors include Gabby Harshman, Gabi Metzler, Kady Wells, Michele Wagner and Sabrina Shoopman. The sophomores are Rose Graft, Paije Johnson, Mattie Larsen, Madi Fields, Payton Asher and Elsie Spomer.
The Lady Panthers also brought up two freshmen: Ashlyn Shorb and Meagan Good.