'Friends. Romans. Countrymen … '
Shakespeare in the Schools' 'Julius Caesar' makes impression on students
Story and photos by Abby Landwehr/Prowl reporter
In front of an audience full of Powell High School students and staff,  Montana Shakespeare in the Schools performed the historical classic Julius Caesar in the school auditorium Oct. 18.
Montana Shakespeare in the Schools travels throughout both Montana and Wyoming performing Shakespearean plays.
After the play, Montana Shakespeare in the Schools provided five  workshops to the freshman class to learn more about Shakespeare and theater. Included were: Ambition: Thirsting for Power; The Public: Persuasion Through Art;  Backstage Pass; Star Wars Shakespeare; and Revolution: Violence and its Consequences.
In the"Ambition" the actors played games with the freshmen representing ambitions and had the students reenact with groups what would happen if specific characters would have prevailed. They also asked students to break down the play design symbols according to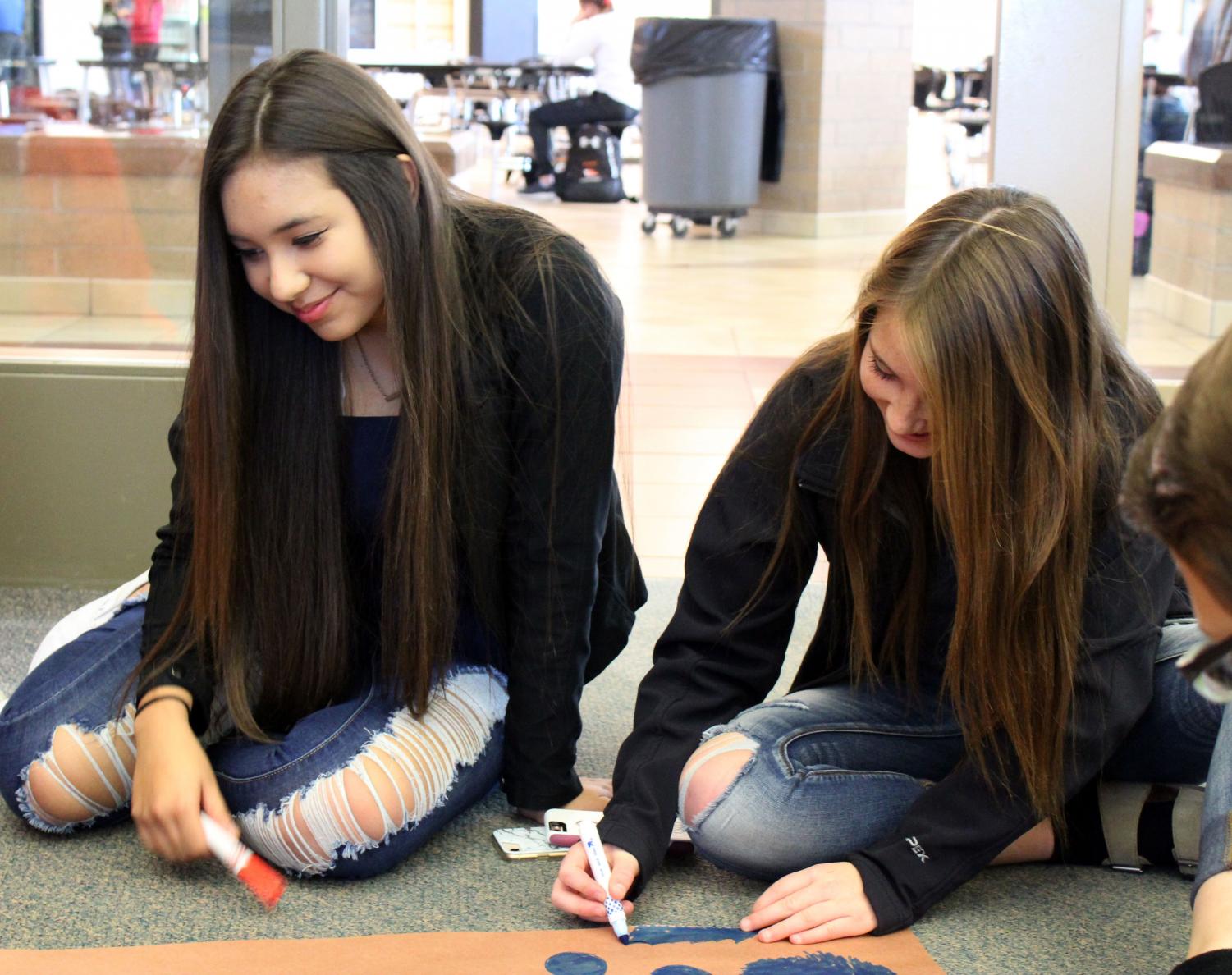 what they thought of the play.
Freshman Ben Whitlock said he enjoyed the activity where they had students pose as characters in "interviews".
"That was probably my favorite," Whitlock said. "You learned a little more [about the character's] backstory."
While the first workshop was happening in the library, Star Wars Shakespeare was going on in the choir room.  Small groups were given scripts to practice and present to an audience. Each script contained an excerpt from a movie … but with a twist.
"Each group got a different scene to act out from Star Wars," freshman Brooklynn Bennett said. "Only, they were all written as if Shakespeare had written them."
Using sticks as lightsabers, the freshmen rehearsed and performed the dramatic scenes in front of each other.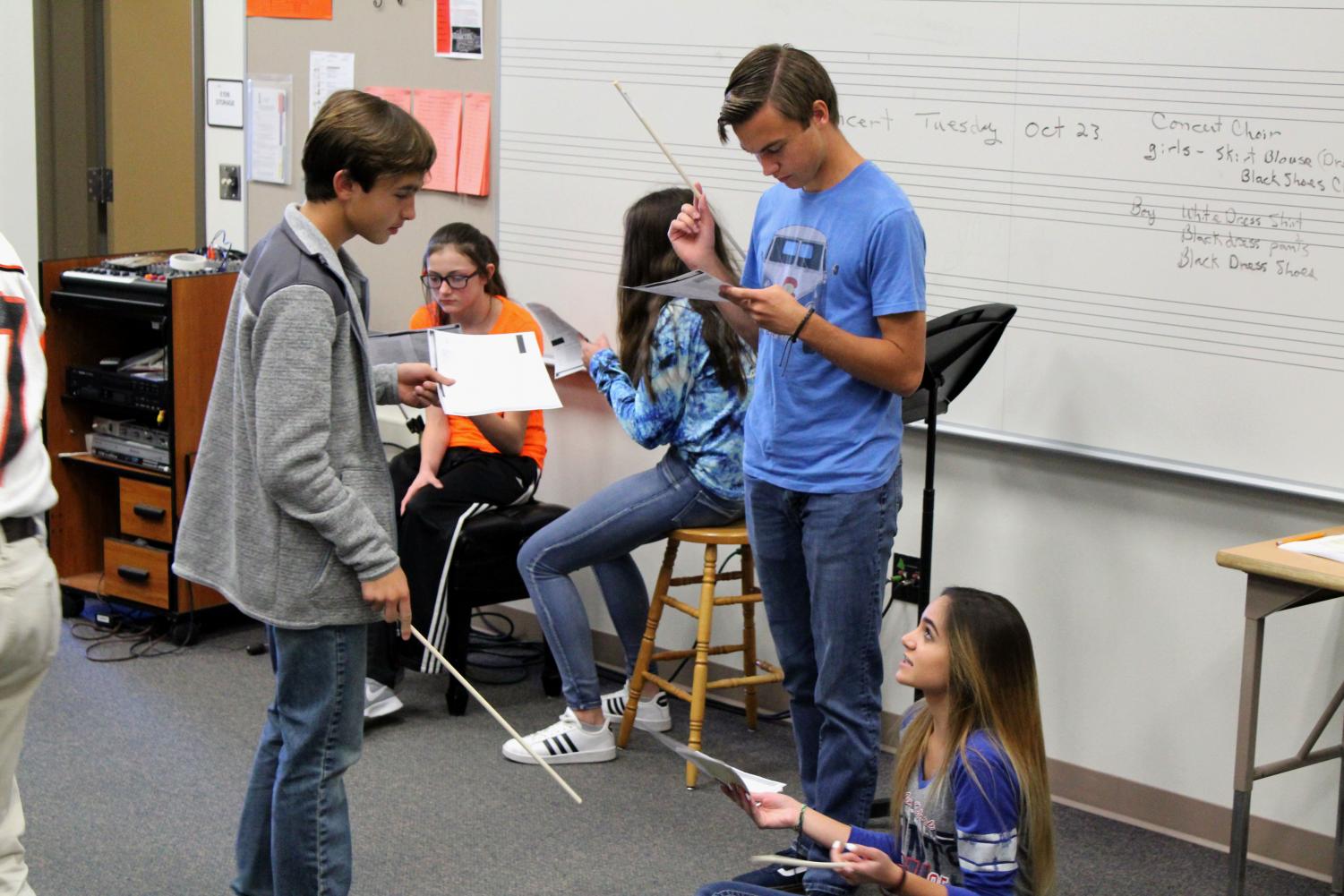 Backstage Pass focused on the technical aspect of theater, taking the freshmen on a backstage tour of the auditorium. The tour covered what it takes to put on a production and gave the students an inside look of what happens behind the curtain.
While some drama students showed the freshman the costume and makeup departments, others showed them the lighting board, catwalk and how they construct set.
"The people who ran the workshop had a lot of energy," freshman Emma Booker said. "They made it fun."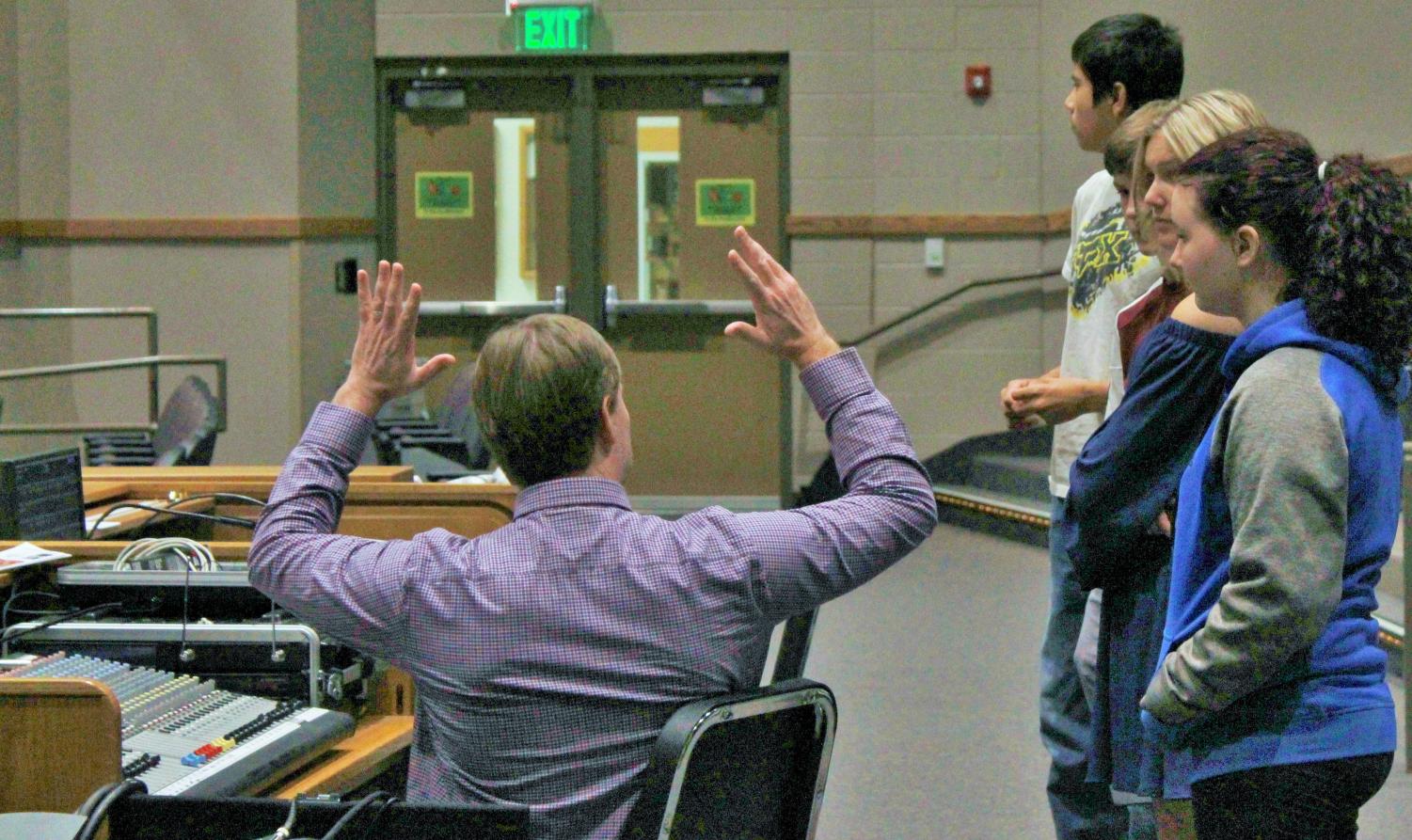 Throughout these backstage tours, the actors that did not attend the workshops began the process of deconstructing the set of Julius Caesar. Among these actors was Riley O'Toole who performed the role Cassius in the play.
"We load everything into this truck right here," O'Toole said when asked about how they traveled with the set. "It all fits like a jigsaw puzzle."
O'Toole said the cast was staying in a hotel in Cody and planned to travel to multiple schools in Wyoming the following week.
"We travel five days a week," Sasha Kostyrko who played Casca said. "Our longest drive is probably 5 or 6 hours."
Kostyrko also said that the cast would be on the road for about 10 weeks and perform in about 50 or so schools.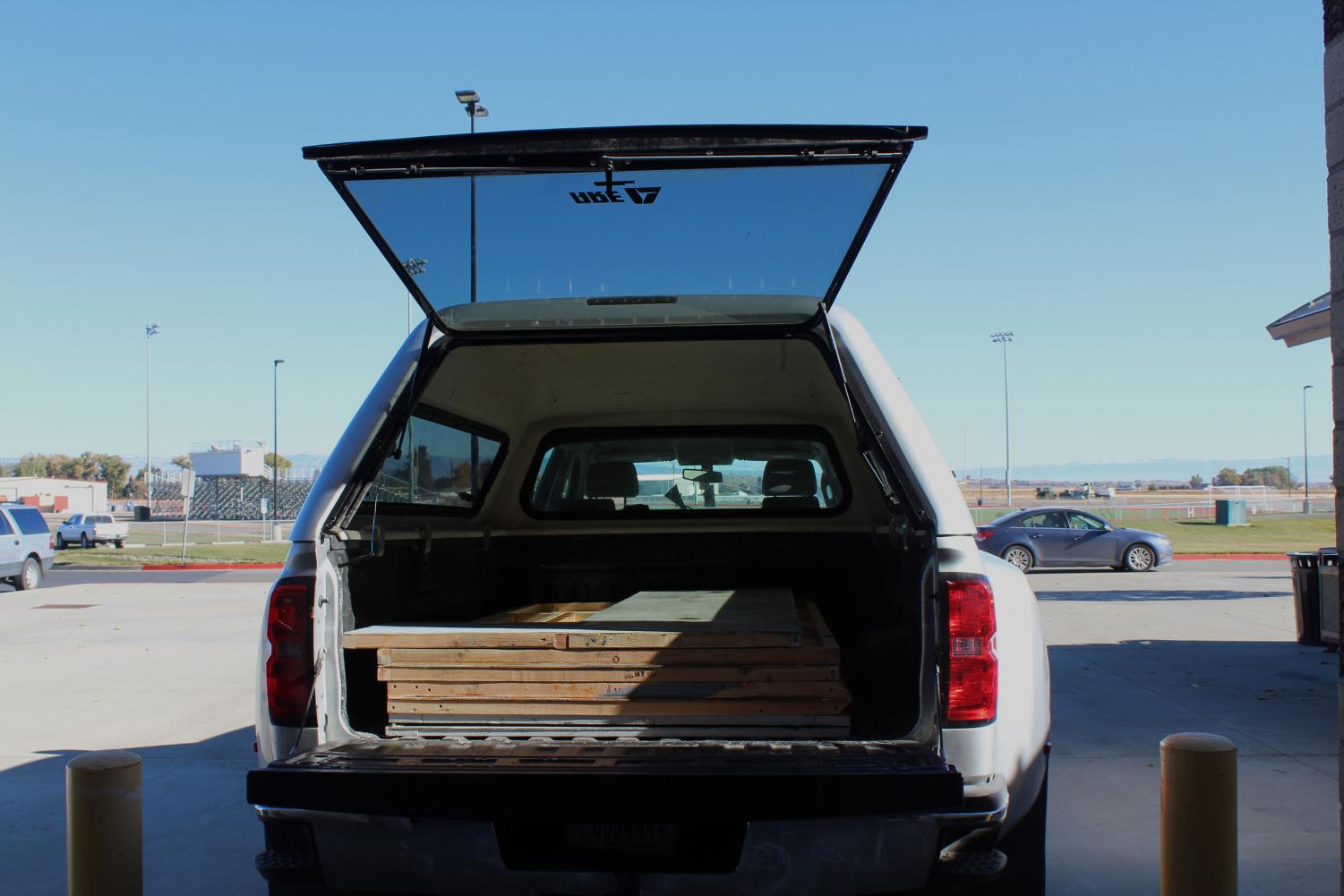 "Wyoming schools we have a special place for," Marcus Cunningham, who played Cinna, said. "Usually they're great audiences and I love that."
Added O'Toole: "Many of the schools we go to certainly don't have a beautiful auditorium like you guys. It's really special to get to show [these students] something as unique as Shakespeare."