STAT CHAT: Lady Panthers defeat Rocky; Karst 3rd at Bozeman tourney
Busy first weekend in January shows some positive results for PHS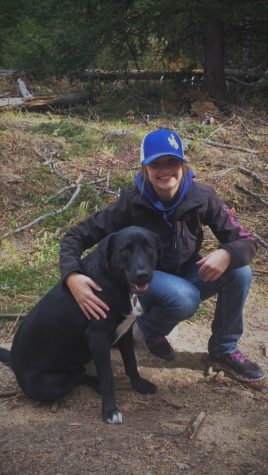 More stories from Madi Fields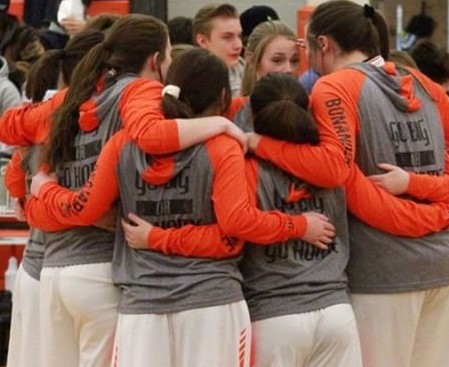 The Powell girls' basketball team defeated the Rocky Mountain Lady Grizzlies Friday, Jan. 4, by a score of 42-20.
The Lady Panthers had a good strong defense which kept them in the game; they also put many buckets in the hole which helped them out as well.
"I had five steals and five assists in Rocky's game," senior point guard Karlie McKenzie said. "We could improve on pushing the tempo of the game and making it more fast pace … [and] also work on making more three-pointers."
The Lady Panthers have played several inter-class games this season and have not seen any teams in their quadrant yet.
"I look forward to playing some teams we don't usually play and see how we match up to them." McKenzie said.
The PHS girls will host the Bighorn Basin Classic at home Friday-Saturday, Jan. 11-12.
Boys' basketball: The Panther basketball also played Rocky Mountain Jan. 4 but came up short, 65-56.
Senior William Preator had 19 points in the game and was the leading scorer while the rest of the team struggled to score.
"I think I hustled a lot during the game; we could improve on being more patient with our offense instead of rushing plays," junior Jesse Brown said. "I think we succeeded in keeping the turnover limited and carrying ourselves off the courI look forward to playing a lot of games and getting the opportunity to win a lot of games this weekend."
Senior Kaelan Groves had a controversial intentional foul called on him at the end of the fourth quarter that changed the mood of the game and might have contributed to the Panthers' struggles to catch up.
The PHS boys will head to Worland to compete in the Bighorn Basin Classic Jan. 11-12.
Over Christmas Break, the Panther boys also competed in an alumni game with former Panther players.
Wrestling: The Panther wrestling team travelled to Bozeman, MT., Jan. 4-5, taking 12 place out of 29 teams.
In the 113-pound weight division sophomore Emma Karhu placed eighth. Senior Reese Karst placed third in the 138 division. In the 160 weight division sophomore Seth Horton placed fourth, while at 182, junior Bo Dearcorn placed fifth.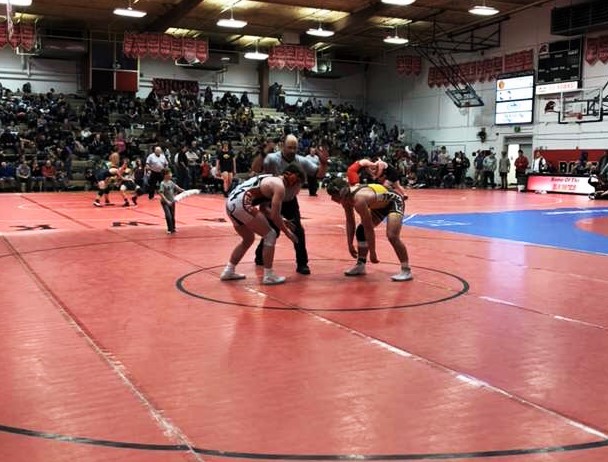 "I felt like I wrestled really good … in Bozeman, especially on top; I wore a couple of kids out by doing our grinder drill," Horton said. "I'm looking forward for the great competition in Missoula. It will show how good and far I need to go to prove to people that I can be a state champion, which is the end goal for everyone."
The Panther Wrestling team will compete in Missoula, MT, Jan. 11-12.
Boys Swimming: The Panther Boys swimming and diving team competed against Lander for a dual Jan. 4 as well as the Gene Dozah Invitational Jan. 5 with eight other teams competing.
In the 101-84 loss to Lander, freshman Nate Johnston placed first at the 100- and 200- yard as well as breaststroke. Junior Bryce Hogen also placed first in 1-meter diving and second at the Gene Dozah Invitational. Junior Richard Spann placed first in the 100 yard butterfly.
"I personally did well at my diving entries and I did well at my 50 free; I want to improve my diving entries," Hogen said. "The most successful part was our time drops and our team did well at staying focused."
At the Powell Invitational the team took second place, competing with Cody, Douglas, Newcastle, Worland, Riverton, Lander and Sublette County.
The 200 medley relay team placed fourth. Johnston placed third in the 200 yard freestyle. Hogen placed second in one-meter diving and Spann was second in the 500 freestyle. Sophomore Matt Hobbs placed sixth in the 100 free backstroke and freshman Francis Rogers placed fourth in the 100-yard breaststroke.
The PHS boys will head to Worland Jan. 12 for an invitational.