Pro Bowl or 'No Bowl?'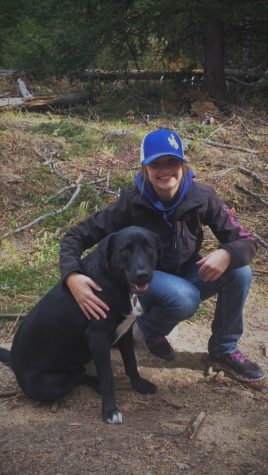 More stories from Madi Fields
You might have thought the Super Bowl was boring this year. But did you happen to catch the NFL Pro Bowl game the week before? Or were you lucky enough to miss it?
This is where all-stars from both the AFC and NFC match up to play a game of  "football." This year it was played in Orlando, FL. In the end, the AFC won 26-7.
This really should be called the "No Bowl." Nobody gets excited over the league's annual All-Star game. You might as well just watch pee-wee flag football. It's boring. Nobody plays defense, so it really looks like a bunch of privileged chickens running around trying not to get their heads cut off.
Here are some of the rule changes from a regular NFL game to the Pro bowl game: intentional grounding is legal; you can't rush punt or field goal attempt;, no kickoffs; offenses have to have a tight end in all formations; defenses can't blitz; no motion allowed on offense; only two receivers are allowed on one side of the field; and defense can only play in a 4-3 formation. One word that sums this up: WEAKLINGS.
A flag football or rugby game would be more entertaining than this.
As mentioned previously, the Pro Bowl game was played in Orlando; it used to be staged in the Aloha Stadium in Halawa, HI, from 1980-2016. Now players have to go to a big city with many tourists. There is a big difference between escaping to a beautiful island like Hawaii and going down to the crazy state of Florida.
The Pro Bowl is a meaningless game, and it means nothing to players. Each member of the winning team receives $58,000 and the losers receive $29,000. But when you are a multi- millionaire, this means nothing to you. Most players don't want to get hurt anyway, and having it a week before the Super Bowl is overrated.
If the NFL is going to have the Pro Bowl, they should have it a few weeks after the Super Bowl because those NFL junkies know that they can still have one more game to watch, compared with a few weeks later when they're begging to watch any kind of football they can.
The NFL needs to find a better way to get more people entertained by the Pro Bowl. For example, they need more entertaining contests. The NBA has the slam dunk contest, the MLB has the home run derby before the All-Stars game. The NFL skills challenge is as big a joke at the Pro Bowl itself.
So if you're looking for entertainment, don't plan to watch the Pro Bowl in upcoming years. You might as well just watch paint dry. If you're someone who enjoys observing grass growth, then I highly recommend the Pro Bowl to you.