THE JOBS BEFORE THE CAREERS
PHS Staff reminisce about past jobs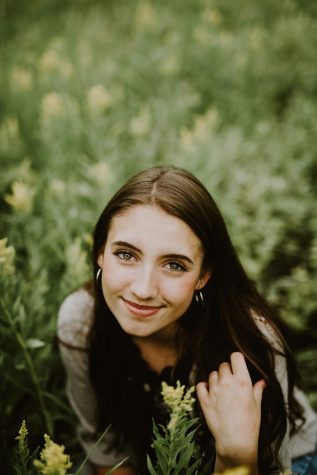 More stories from Lauren Lejeune
Many high school students have summer jobs or even year-round jobs. Some provide positive experiences and others not-so-positive experiences.
But one thing everyone can agree on is there's always something to learn. Prowl reporters asked PHS staff about their past job experiences from when they were in high school. Here's what we learned and the questions we asked:  
What was a job/odd job you held in high school?
Worst memory (if you have one) on the job?
Best memory on the job?
How did you get the job?
"
As far as getting the job, I am not sure I really had any choice in the matter, especially when I was younger."
— Nick Fulton
Mrs. Nan O'Neill, French and English teacher
"I had a couple of jobs in high school, neither one of them was really odd – I was a waitress at a Golden Corral and I babysat my cousins in the afternoons…My worst – but maybe funniest – memory on the job was the winter afternoon that my cousin Justin discovered a possum in his rabbit trap. It was not at all impressed to see us and equally uninterested in making friends … I used to love it when my granddaddy came in to eat because he would always leave me a $5 tip. Once when I was getting ready to go on a big solo trip to France, he handed me an envelope instead of my regular tip. When I opened it later, I discovered it was a check for $1,000. That was a really cool surprise."
Mr. Nick Fulton, Social Studies teacher
"In school I worked for my dad on the farm … Probably the worst memory I had working on the farm was when a raccoon had drowned in a piece of gated pipe. My brother and I had to get it out after sitting in the hot sun for weeks. The smell was stomach-turning to say the least … I enjoyed farm work for the most part. I felt that I gained a lot of skills and learned responsibility at a fairly young age that has helped me in my adult life. My favorite parts were running equipment, but overall I enjoyed all of it … As far as getting the job, I am not sure I really had any choice in the matter, especially when I was younger."
Mr. Vin Cappiello, English and Journalism teacher
"I was a shoe salesman at a mall in New York my junior year in high school … People had smelly feet … I got to meet girls all the time, but usually I was too shy to talk to them so I didn't make many sales. I was a terrible shoe salesman but I eventually learned to talk to girls. I also recall we ate a lot of pizza and calzones while working. There was a great restaurant in the mall called Roman Delight. None of the guys there spoke much English, but I'd say it's still some of the best Italian food I've ever eaten. Maybe I didn't make many sales because my breath smelled like garlic all the time  … My assistant track coach worked at the shoe store part time. He got me a job stocking the shoe boxes on the shelves, and then I got promoted to salesman. "