KNOW THE DAX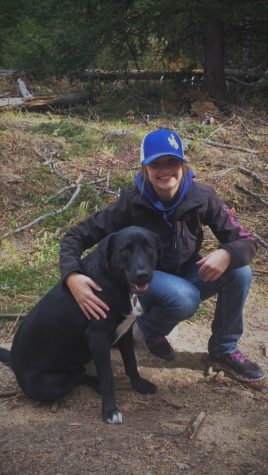 More stories from Madi Fields
Many may know Mr. Dax Mitchell, the athletic trainer at Powell High School, the one who helps athletes prevent injuries or treats them if they are injured
He also sits the bench during every sporting event including, football, volleyball, basketball, wrestling and soccer.
Many athletes visit Mr.Mitchell every day after school in the training room, whether it's for injuries, getting ice, or just hanging out.
PHS sophomore Kadden Abraham injured his foot during a football game as a freshman. He had to get surgery on it, and has been working with Mr.Mitchell to recover.
"
Dax has [gone] out of his way to find better treatments if the ones he knew didn't work."
— Aidan Jacobsen
"Dax helped me to the point where I could play again and be physically active," Abraham said. "During the process Dax and I would go out on the football field and the track and he had me run for him and made sure I was in perfect shape and healthy again for the upcoming season."
Mr.Mitchell has been a certified trainer for three years and he said for him, it's all about the students.
"The best part being an athletic trainer at PHS is probably the kids hands down," Mr.Mitchell said. "But I would have to say the worst situation I have dealt with was in football when we had a kid go down on the field, unresponsive and I had to go and spine board him. It was definitely the scariest moment I have experienced."
Junior Aidan Jacobsen works with Mr.Mitchell in the off season and also has had positive results..
"Dax has helped me in the off season with training for basketball, weightlifting and rehab," Jacobsen said. "Dax has [gone] out of his way to find better treatments if the ones he knew didn't work. He has done rehab and injury prevention programs."
Mr. Mitchell also said his greatest accomplishment is that nobody has died under his watch and that he doesn't hate soccer season anymore.
"The best advice Dax has given me was to take a break once in a while and let your body heal because you're only once for so long." Jacobsen said.